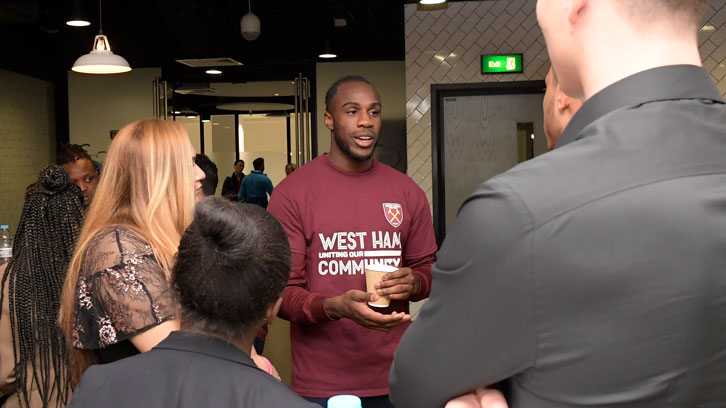 Michail Antonio has no doubt West Ham United's Players' Project will have a hugely positive impact on the people of east London.
The winger is one of more than 40 Hammers stars, both men and women, who are spearheading the ambitious new community scheme aimed at creating opportunities, delivering a sporting legacy and changing lives for the better.
Antonio, who worked as a lifeguard at his old south London secondary school while playing non-league football, will focus his energies and efforts on improving the job prospects of those who might otherwise find meaningful employment hard to come by.
I'm working in the Jobs strand and giving people the experience of how to interview, how they should portray themselves and how to be confident

Michail Antonio
"The Players' Project is a great thing because it gives people the opportunity to learn," said the No30, who is hoping to inspire youngsters by sharing his own story of perseverance and determination to chase his dreams.
"I'm working in the Jobs strand and giving people the experience of how to interview, how they should portray themselves and how to be confident and look into the person's eyes and get them to know you personally, because people who employ people want to know about them, rather than why they want the job. Hopefully I can tell the people I'm working with how to do that.
"I had a different job before I became a footballer. I was a lifeguard at a secondary school and I would sit there for an hour and a half and it was hot and humid and you can't have headphones in or do anything. You have to sit there and watch people go up and down the swimming pool!"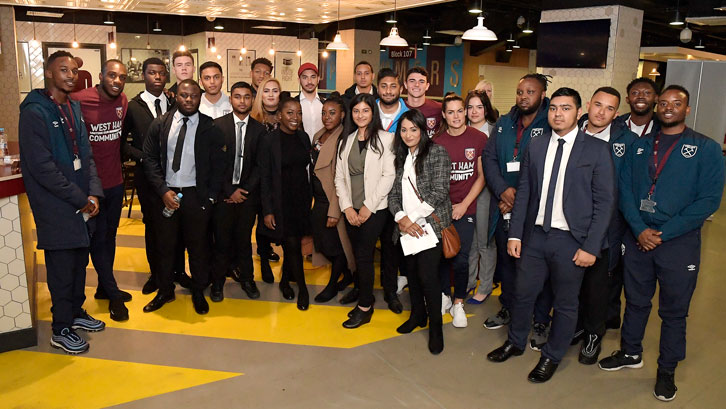 With more than 500 people employed by West Ham and over 2,000 more employed in full and part-time positions at London Stadium, all of them on the London Living Wage, the club's move to Queen Elizabeth Olympic Park has had a huge impact in terms of providing job opportunities to local people.
Nearly 400 youngsters are enrolled on West Ham United Foundation's Employability Pathway, and around 100 more are engaged in the Foundation's Leadership Through Sport and Business Programme, improving their employment prospects.
Antonio, who will work alongside Andy Carroll, Joe Powell and Claire Rafferty, says The Players' Project will also help young people ignore the temptation to follow the wrong path.
"Where I grew up, there was a lot of knife crime," he recalled. "A few of my friends got stabbed and a couple of friends died from it and when I grew up it was a norm for me and it didn't really make it into the news because it was happening every other day. Now, you're seeing it more in the 'papers.
"I go back into my old secondary school and I'm trying to stop it from the age of 12, because once you're in it, you're in it and it's difficult to get out.
"I'm trying to back and speak to the kids and ask them 'Is it worth it to risk your life for a bit of money or a bit of respect?'"
For more information about The Players' Project, click here.