Premier League clubs have agreed in principle to introduce Video Assistant Referees (VAR) to the competition in Season 2019/20.
And, writing for West Ham United's Official Programme back in August, Pablo Zabaleta said he believes it will benefit the game.
The system, which has been used twice at London Stadium during this season's Carabao Cup, will become a permanent fixture should the Premier League's request be ratified by the International Football Association Board (IFAB) and FIFA.
VAR is the video replay system which involves a remote assistant review who reviews match footage and alerts the on-pitch referee, with the aim of avoiding clear and obvious errors in four match-changing situations – goals, the award of penalty kicks, red cards and mistaken identity.
The system was used at the 2018 FIFA World Cup finals, where Irons defender Zabaleta provided expert analysis and opinion for BBC Sport.
Among the subjects the Argentinian felt strongly about was VAR and hopes that it will produce timely, accurate results as long as the players do not try to abuse it.
Personally, I like VAR and I am happy that it is going to be introduced in the Premier League

Pablo Zabaleta
"For me, for VAR to be a success, it needs to be used only when there is something clear that has happened, rather than every time there is a questionable decision, because we need to reduce the time it takes to come to a decision," he observed.
"There was one game during the World Cup, Portugal against Iran, which turned into a mess because the players were going down and rolling all over the pitch and the officials kept going to the VAR. This is not the way it should be used.
"We don't want to see players and managers making the sign of a TV screen all the time, but we need to use the system to help match officials to improve their decisions."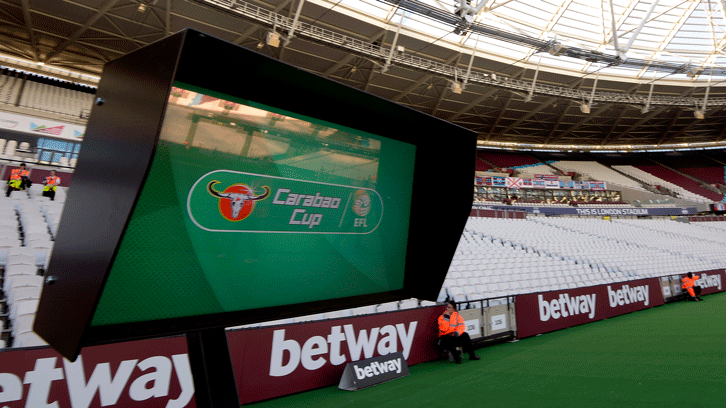 Zabaleta pointed to Sadio Mane's clearly offside goal in Liverpool's Premier League win over West Ham at the start of the current season as just one example of where VAR would have seen a decision correctly overturned.
"If VAR was in place, then Liverpool's third goal against us in August would have been reviewed in a matter of seconds and it would have been disallowed for offside. A handball or foul for a penalty could take a little longer, but this is OK.
"We have the Goal Decision System already in place and this works perfectly, as we saw at Newcastle earlier this season, when the ball had crossed the line by a matter of millimetres and Jan Vertonghen's goal was correctly given for Tottenham.
"Technology also works well and quickly in other sports, like Hawkeye in tennis, and if VAR is at the same level of accuracy and speed, then this can only be a good thing for football.
"Personally, I like VAR and I am happy that it is going to be introduced in the Premier League."