Felipe Anderson says he is growing more and more confident with every goal he scores in a West Ham United shirt.
The Brazilian's second half equaliser at Huddersfield Town was his fourth strike of the season – and third in two games – and he was naturally delighted to play his part in helping the Hammers gain a hard-fought point on the road.
West Ham had to fight back from 1-0 down to earn their share of the spoils in Yorkshire, and although he felt with a little more composure in the final third they could have left with maximum points, he was satisfied with the result.
"I'm very happy to score and as a result gain more confidence and be able to help the team get points," he said.
"Unfortunately we couldn't get the victory today so despite having scored I'm not entirely happy because I always think of the group first and winning is the most important thing regardless of who scored. But I could contribute to take a point home, which is satisfying as well.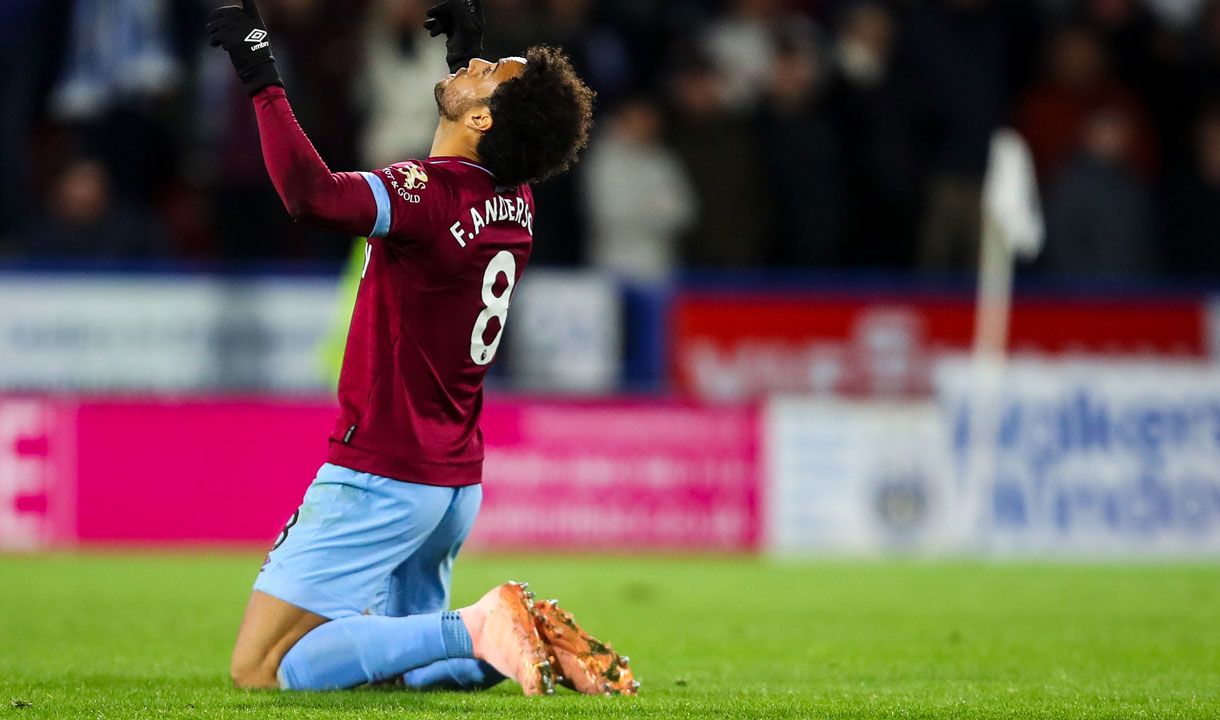 "The last pass wasn't very good at Huddersfield, we created a lot of clear chances but I think we can do a lot more and play as well as we have done without having to come from behind. 
"Unfortunately today was a day in which we needed to do a bit more but these things happen in football and we managed to come from behind and get a fair point.
"I'm happy with the goals. We didn't get the result we wanted but these last goals have allowed us to grow and not to lose points so easily. We knew that today's game was going to be hard, and then they managed to score and we had to come from behind but I'm happy to show my confidence scoring goals.
"Now we will have the international break to work hard on the things we've been missing, so we will already focus and use this extra time to prepare for the next match."