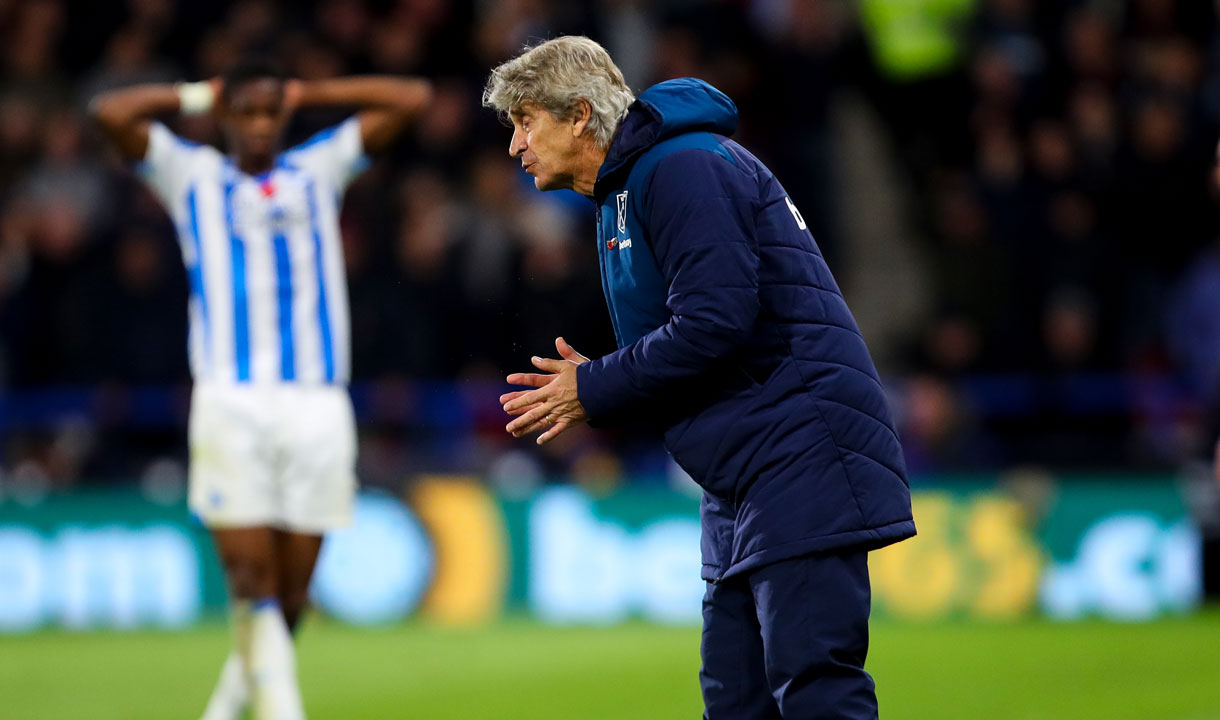 Manuel Pellegrini has confirmed that Andy Carroll is closing in on a return from his ankle injury, saying he could play some part in a behind-closed-doors friendly against Brentford this week.
The Hammers are set to face the Championship side in an international break friendly on Thursday and, with Carroll having returned to train with the first team squad in the run up to Saturday's 1-1 draw at Huddersfield Town, the manager is looking forward to seeing the striker back on the pitch.
West Ham now have two weeks to prepare for the visit of Manchester City to London Stadium, with international football taking over in the meantime and Pellegrini says his team are continuing to move in the right direction, having taken five points from their last three games.
"Andy is close to playing again," he said. "At the start of last week he started working a little bit with the squad, not 100%, and he will work again this week. 
"On Thursday we will play a friendly game and we'll see if he can play some minutes, and I think in the second week of the international break Jack Wilshere will also be able to work with the squad.
"I prefer teams that start the game thinking to win it and not just to have a good result, no matter who you're playing. That's why I try to put creative and technical players in the starting XI and maybe in the beginning it's not so easy to trust in what you're doing, especially in teams that are not used to playing that way, but I think that we are improving a lot.
"At the end of the season this team will be in a better position that it is at the moment and we will always think with a winning mentality to get as high in the table as we can."