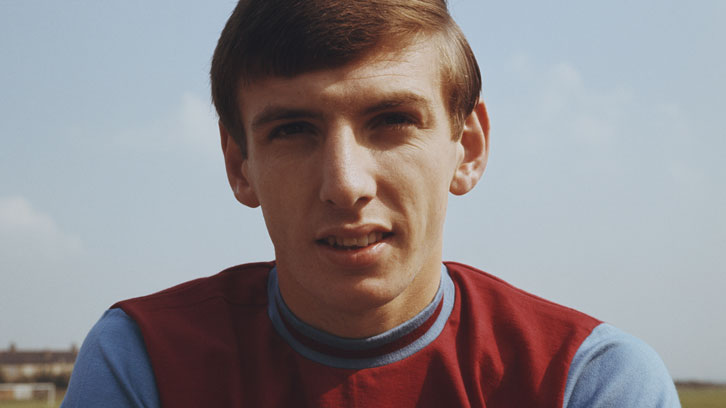 Evening Standard correspondent Ken Dyer watched Martin Peters in action for West Ham United and England. Today, he wishes a happy 75th birthday to one of the Academy of Football's all-time greats...
A couple of weeks ago I happened to be visiting an Essex Wildlife Trust Visitors' Centre where my daughter worked and while mooching around their shop, suddenly, a few yards away, stood one of the most talented footballers ever to pull on a Claret and Blue shirt – Martin Peters.
I went in search of my daughter, an avid Hammers' fan, to tell her of the footballing legend who had appeared in the centre – but I was just too late since, by the time we returned, Martin and his companion had left.
Since then it has been a big regret that I didn't take the opportunity to shake Martin's hand that day.
Over the years, I have interviewed him several times but never had the chance to tell him just how much pleasure he gave me – and some of my friends – in the years that we watched him, both at Upton Park and also at Wembley, playing for his country.
Bobby Moore was my boyhood hero and yes, Geoff Hurst was great as well – but of the West Ham trio who, of course, won the World Cup in 1966 – Martin, who is 75 today, was undoubtedly the most complete player.
He could play well in any position and – in fact – did. In the 364 first team appearances between 1962-70, Martin filled every outfield position – and goalkeeper!
He made his league debut on Good Friday 1962, in a 4-1 home win over Cardiff City and after keeping his place in a 3-3 draw with Arsenal the following day, went in goal at Cardiff on Easter Monday after 'keeper Brian Rhodes was injured. No substitutes then!
Martin was one of those naturally talented types who could do everything. He could run all day – stylishly – he could pass the ball short or long, he was good in the air, he could tackle – and he scored goals, one hundred of them in 364 games before he went to Tottenham.
I'm always wary of comparing players of different eras but I'm confident on this occasion, in saying that Plaistow-born Martin would have walked into any England team at any time.
In fact, he won 67 caps for England, scoring 20 goals from midfield, including the one that mattered most, on 30 July 1966.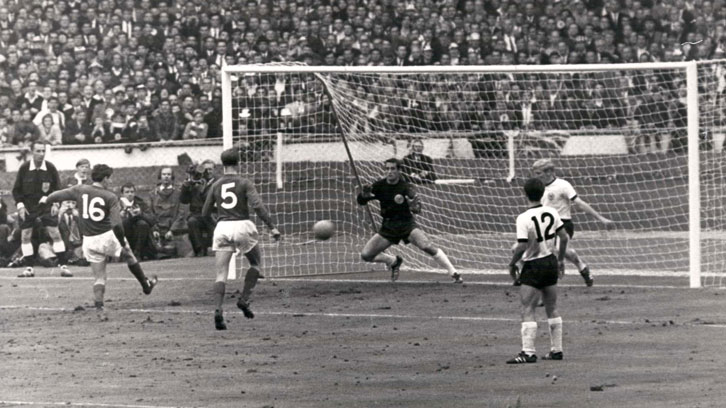 Bobby Moore has been rightly eulogised for his performance on that day while no-one has since matched Sir Geoffrey's hat-trick in a World Cup Final.
Martin's goal though, 15 minutes from time, has occasionally been overlooked. At the time he must have thought it was the winner – but we all know what happened then!
Awarded the MBE in 1978, whilst at Norwich City, for his services to football, Martin also played for Sheffield United late in his career and also managed that club for a short spell.
Tony Carr, who played in the same era as Martin at West Ham and then went on to be a highly successful coach of the club's youth team for many years, summed up the midfield player's extraordinary talent with this anecdote.
"There was a lull in training one day at Chadwell Heath. Someone started crossing from wide and Martin was attempting to volley the ball onto the crossbar from the edge of the box.
"He did it once. 'Go on then, do it again,' we said, so he did.
"The third cross came over and, I'll never forget it, Martin hit the crossbar yet again! We all stood there, open-mouthed."
Happy birthday Martin.
Also many happy returns today to another special West Ham talent, Joe Cole, 37 today.
Joe spent his formative years at Upton Park and although he then blossomed into an outstanding attacking midfield player in seven seasons at Chelsea, Hammers' fans will always consider him their own.
Martin Peters was named at No6 in our recent #50GreatestHammers countdown with Basset & Gold. Check out the full list here