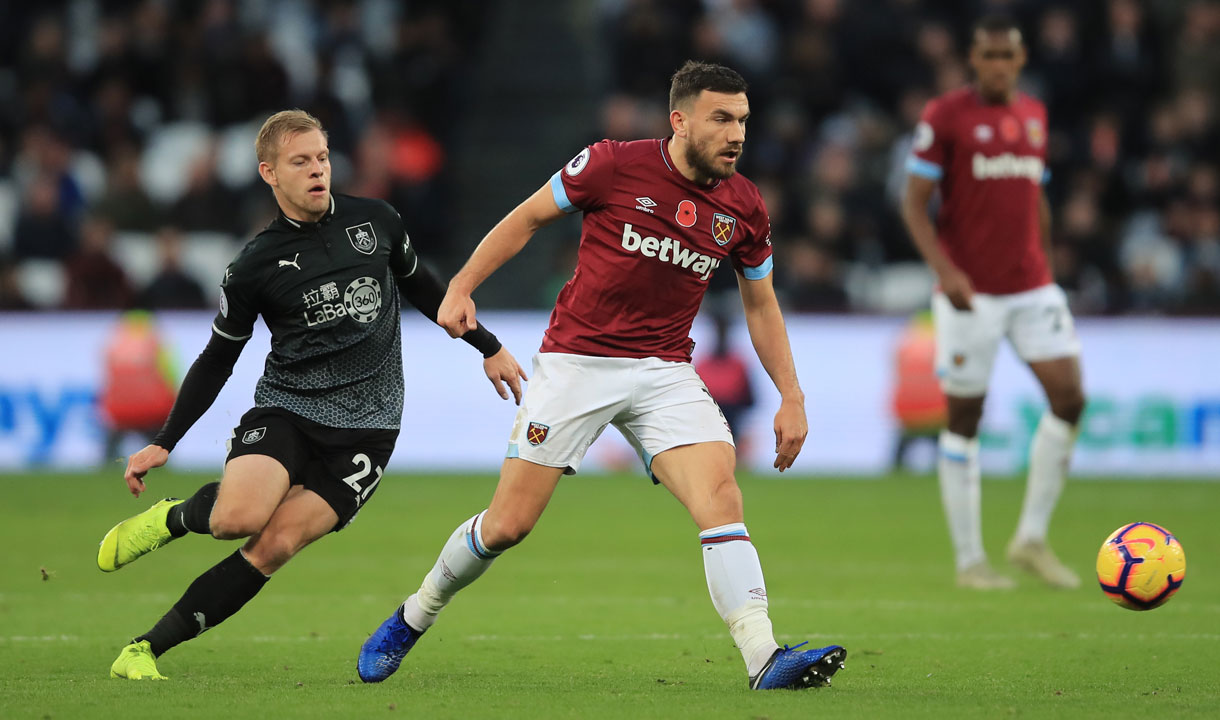 Robert Snodgrass says the development of West Ham United's 2018/19 team is gathering pace after they scored four times en route to victory against Burnley on Saturday.
The Hammers followed a battling draw at Leicester City the previous week by downing the Clarets thanks to their offensive power, with Felipe Anderson scoring twice and both Marko Arnautovic and Chicharito also getting on the board.
It gave West Ham their third Premier League victory of the campaign and Snodgrass believes more victories are sure to follow if they can keep up that potency at the business end of the pitch.
"If you looked at the way we played in the first half, we could have been out of sight," he said. "We had some great chances and Joe Hart's made some great saves, but that's the level we need to be producing.
"I've said many times when you produce levels like that the fans will back you and the fans will stick with you as they'll see you doing the right things.
With each week that goes by I think you see a better West Ham and we saw that on Saturday

Robert Snodgrass
"We're trying our best to turn the corner right now and we're doing that. We could have got a great result last week had it not been for a last minute deflected goal and then this week we've played so well.
"We're all learning, we're all trying to gel, but with each week that goes by I think you see a better West Ham and we saw that on Saturday."
Snodgrass has had a first hand view of Grady Diangana's seamless integration into the senior team over the past month, and after another dynamic display against Burnley the Scotsman says his young teammate has the correct attitude to go all the way.
He added: "Grady has got great ability and there's others in the Academy like him too. All I say to these young lads is all you've got really is a chance, the same way every other youngster in other academies has a chance too. Whether you grab that chance with both hands [is up to you], and that's what Declan Rice has done, that's what Diangana has done.
"It was from the first game against Macclesfield where he brought that freshness, he drives at people. I said to him there's going to be times when you try to run by a defender and you lose the ball, but get back on it and try again. He's listening and he wants to learn. He's working hard for the team too and that's what it takes."