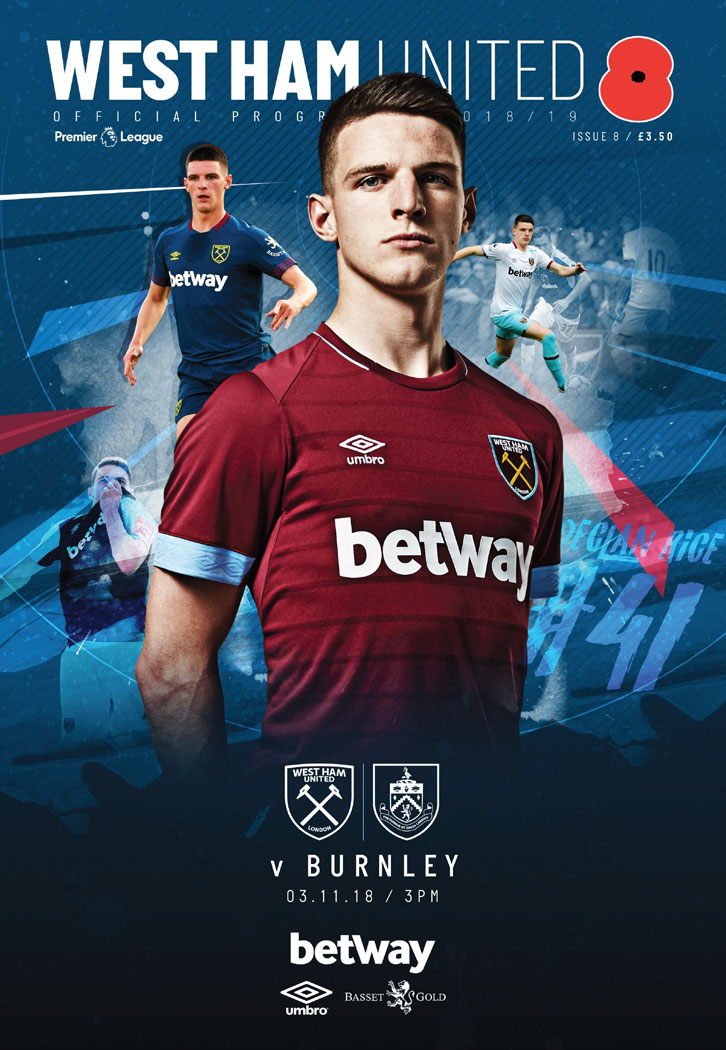 At face value, Declan Rice and Joe Hart make unlikely friends.
One is 19, the other 31. One is from west London, the other is from Shropshire. One is a deep-lying midfielder, the other is a goalkeeper.
But when you get past those superficial facts, there are plenty of reasons why Rice and Hart should have hit it off during the latter's season-long loan spell with West Ham United.
Both are consummate professionals, both are ambitious, both are totally committed to their craft and both are born leaders.
As he prepares to face his old teammate, Rice is full of respect for the highly-decorated Burnley goalkeeper.
"Joe was amazing to me and he's one of the best guys I've ever met in football," said the young Hammer. "We clicked from the first day we ever met, he took me under his wing and I'm grateful for what he has done for me.
"We still text each other all the time and I'm looking forward to seeing him on Saturday."
Joe was amazing to me and he's one of the best guys I've ever met in football

Declan Rice
As Rice is now discovering, when you are a top-class footballer, outsiders feel they can have a piece of you, or say whatever they like about you – things Hart has put up with for more than a decade since he signed for Manchester City at the same age Rice is now, 19.
With that experience, two Premier League winner's medals and 75 England caps to his name, Hart has learnt to deal with outside noise and is now passing on that knowledge and experience to his young friend.
"When he is playing, Joe is one of the most professional footballers I've ever met, and everything about him is ultra-professional," he confirmed, "but when he is around the training ground or the dressing room, he's got a good bit of banter about him as well, and that's what I liked about him.
"He's a really generous person and I really appreciate what he's given to me.
"He's got all the experience in the world and he has been there and done what I'm going through, so he's just handing down his experience. I'd always ask him questions and he'd always give me an honest answer, which I'm always going to be grateful for.
"I'm glad he is at Burnley and he is playing really well and has found his best form."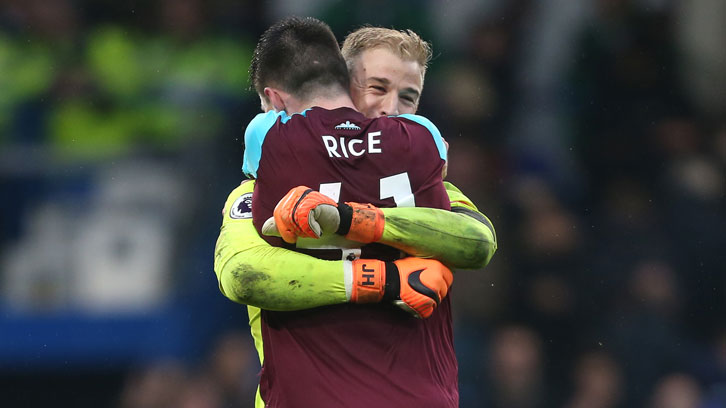 To read Rice's full interview and much, much more exclusive content, download or purchase Wednesday's 100-page Official Programme.
The print edition will be available to buy in and around the London Stadium on matchday and can be ordered online here.
The Digital Official Programme is available to download to your iPad or iPhone, Android devices, PC and Mac and via the Pocketmags app on kindle fire and Blackberry Playbook from 9am on matchday.
Whether you live overseas or just want to consume your content on the way to London Stadium, that means you can download your Digital Programme before kick-off, with the game being televised live in a large number of countries across the world.