West Ham Tv
Snodgrass: We know to expect a tough test against Burnley
Robert Snodgrass knows he and his West Ham United teammates will have to be at their best to get three points from the Premier League clash with Burnley on Saturday. 
The Hammers welcome the Clarets to London Stadium this weekend on the back of a disappointing home defeat at the hands of Tottenham Hotspur on Wednesday, eliminating Manuel Pellegrini's side from the Carabao Cup. 
Snodgrass – who was a second half substitute in that game – knows that there is a certain level of performance needed if West Ham are going to get anything against a tough Burnley team this weekend.
"Burnley are always a tough task," the Scottish international told whufc.com. "Every game in the Premier League is a tough game, and there's a level of performance that you need to bring to every game to give yourself the best possible chance to win. That's up to us. 
I think you know what to expect with Burnley...they are always a tough task and we've got to be fighting for every ball.

Robert Snodgrass
"I think you know what to expect with Burnley and, if you don't know, you will know come three o'clock on Saturday. They'll be right up for it and fighting for every ball, but we've got to be fighting for every ball. 
"As I've said many times, we've got to bring the atmosphere and, as much as the fans rally forward, you've got to bring that by working hard. It's for the badge. We keep going and we must push forward everybody as a unit and get the victory on Saturday."
After the disappointment of the home midweek defeat at the hands of Spurs, Snodgrass promised that he and his teammates would be working relentlessly on the training pitches to put things right ahead of this weekend's match. 
The 31-year-old feels that performances have been good in recent weeks, but the side need to just find that final, cutting edge to push themselves even further. 
Snodgrass continued: "We need to get on the training pitch and work hard to get it right against Burnley. We need to get on the ball and try to make things happen.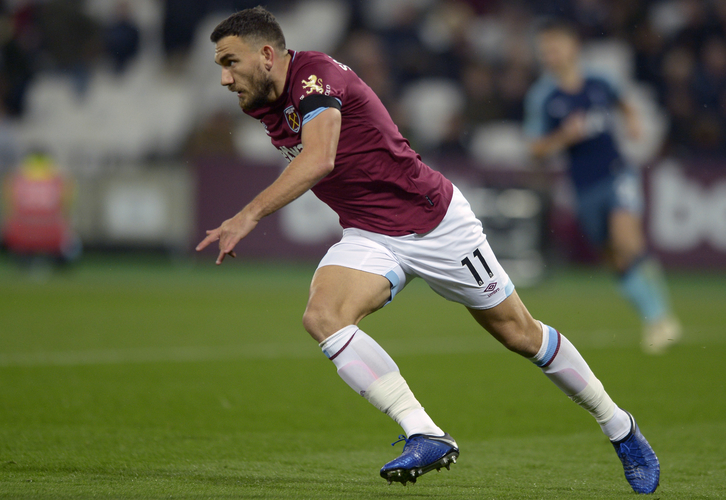 "We need to work hard, rally each other and push each other forward. There's been a good level of performance, especially over the last month or so and the fans are starting to see that. It was a good atmosphere against Tottenham and they were right behind us singing all the way through the game. This is what it needs. 
"We just need that little bit of luck for a goal and we get two or three in and it's a comfortable victory. I think the biggest things for us is that it's small margins at this level."
With his showing against Tottenham, Snodgrass continued his run of playing in every competitive match for West Ham this season, and the No11 is eager to continue performing for the Hammers. 
The midfielder is now looking to make sure, if he plays against Burnley, that the team comes away with the win. 
He added: "I'm working as hard as I possibly can with my head down. I'm working to show a level of performance. I'm trying to get assists and goals I will try and push forward and get on the scoresheet in the Premier League as well. I'm looking forward to Saturday to get three points for this club."