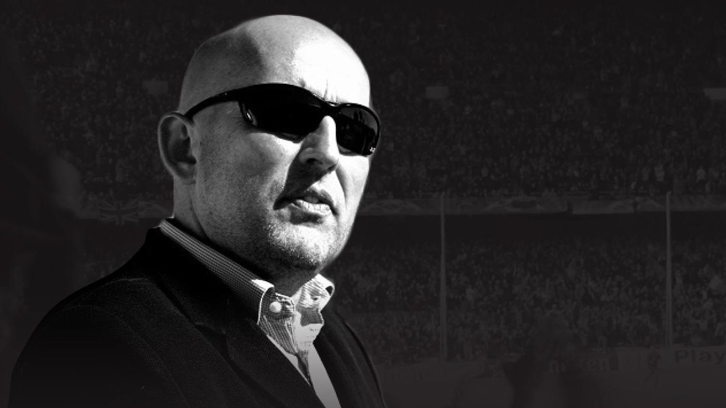 Journalist, author, broadcaster and Spanish football expert Graham Hunter shares his personal experiences of West Ham United's new manager Manuel Pellegrini...
FIRST OF ALL, I AM THRILLED that Manuel Pellegrini is back in British sport.
I like him very much as an individual and I have worked around him quite a lot, especially at Villarreal, who were the team I covered in the UEFA Champions League for UEFA.com.
Not only did I enjoy his football a lot and the way they played, but I really liked his integrity and the way he treated people in general, which was quite old-school. He gives you your due if you merit it and does not judge you on supposed ideas, but what he finds.
I'm only a journalist, but the way he treated me translates to the way he treats his players, too.
I'm also pleased that he is back because I genuinely believe is abilities, his attitude and his contacts across European football have much they bring to the Premier League.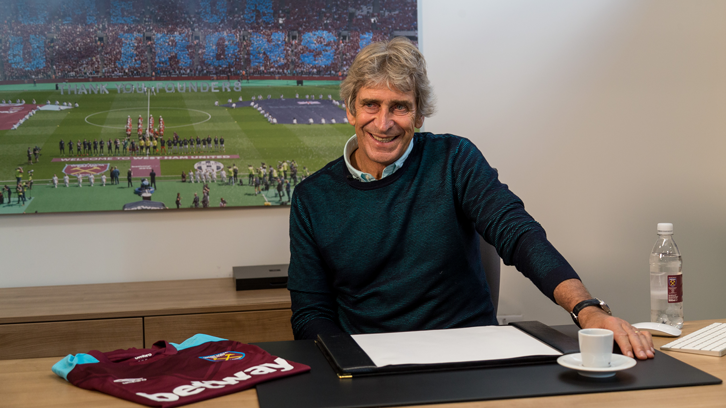 WHILE I'VE GOT LINKS WITH WEST HAM through being friendly with the likes of Russell Brand, Tony Gale, Matt Lorenzo and Frank McAvennie, and had huge respect for John Lyall due to his links with the Scottish island of Lewis and Harris where my mother was brought up, and therefore I have a soft spot for the Club, but I'm still not a West Ham fan.
My viewpoint is that Manuel coming to West Ham is good for English football, because I believe he's very talented.
I think he inherited a pretty difficult job at Manchester City which, even if you look at Pep Guardiola's first year, even with huge investment, it was hard for him to get it right first time.
I also firmly believe that across many sectors of English football, the news of him taking the City job was met with scepticism and 'Who is this guy?' which I don't think he merited.
Those I know at Manchester City who had to deal with him adored him. They found him to be a gentleman, true to his word, bright about football, and therefore I'm pleased for West Ham as this is a forward-thinking appointment.
WEST HAM HAVE NOT WON A MAJOR TROPHY SINCE 1980 and Pellegrini's own personal trophy cabinet is not full, either, so people can look and say there is maybe a match there in a Club and a person who want to change their records of achievement.
WHAT PELLEGRINI PATENTLY OFFERS IS A SHORTCUT TO PLAYERS and agents across Europe.
If they see it is a Pellegrini project then, even though they will always talk about the wages and the budget, they will find themselves persuaded by who is going to be coaching them, his record and what languages he speaks.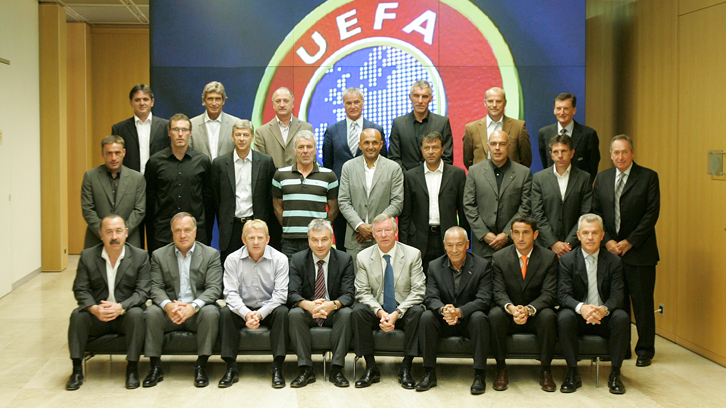 I USED TO REPORT FROM THE UEFA ELITE CLUB COACHES FORUM IN SWITZERLAND, which is attended by the top managers from across Europe every September.
You'd see all the big names like Mourinho, Ancelotti, Deschamps, Guardiola, Benitez, the elite coaches in Europe, and the majority had won a European trophy.
Although Pellegrini had only got to the Champions League semi-finals with Villarreal at that time, he was invited, too.
I remember looking into the dining room and Sir Alex Ferguson was holding a place next to him for Pellegrini because Fergie wanted to chat to him. That is a mark of the man.
When he was with Villarreal, they faced Manchester United four times in the Champions League, were unbeaten and did not concede a single goal.
OVERALL, PELLEGRINI IS A MAN OF TALENT AND DIGNITY. He is somebody who will help West Ham improve their squad, can cope with the challenges of managing the Club and proposes a style of football which is attractive and exciting.
I have my fingers crossed for him.