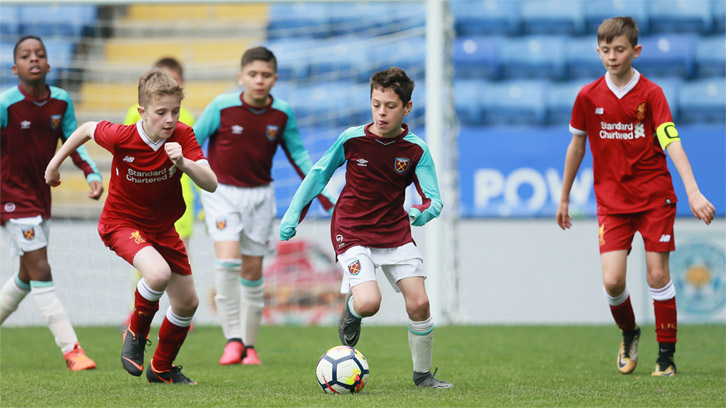 West Ham United were represented by two local primary schools on Thursday at the annual Premier League Primary Stars tournament.
The two teams – one boys' outfit and one girls' side, brought together by the Hammers' Foundation – enjoyed the day at Leicester City's King Power Stadium, which saw more than 12,500 youngsters take part in the competition.
It was a successful tournament for the girls' team in particular, with the team from Lincewood Primary School getting all the way to the semi-finals before losing out 2-0 to eventual tournament winners Everton.
The boys – from Chirchfields Junior School – were knocked out in the group stages, however, despite an opening fixture victory against Crystal Palace.
The 1-0 win over the Eagles was followed by 2-0 scorelines against Liverpool and Tottenham Hotspur with a 1-0 defeat against Watford sandwiched inbetween.
The girls, meanwhile, beat both the Reds and the Hornets (2-0 and 1-0) before also claiming three points against Palace in a 2-0 victory before a goalless draw with Spurs.
We had a fantastic day, and the boys and girls did incredibly well. Primary Stars is a brilliant project; it offers truly life changing opportunities for our youngsters

Ross Williams, West Ham United Foundation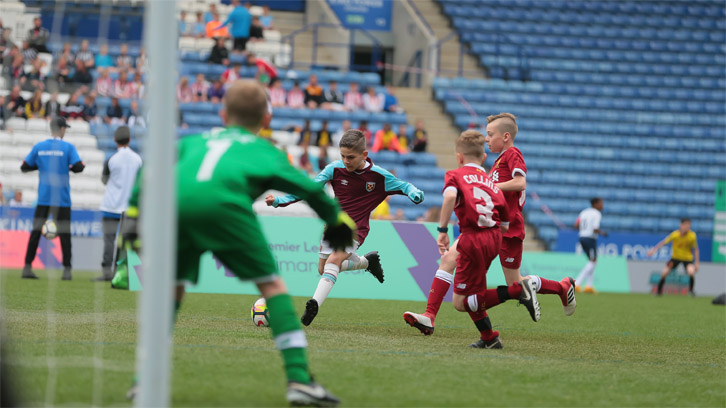 After the tournament, West Ham Foundation's Ross Williams, the PL Primary Stars lead, said: "Our two teams came incredibly far to reach the final stage – with regional qualifiers held throughout the season to represent West Ham.
"We had a fantastic day, and the boys and girls did incredibly well. It was gutting for the girls to go out in the semi-finals, but both teams had such a memorable day that it didn't take them long to forget it and enjoy the experience!
"Primary Stars is a brilliant project, and we run it in over 70 schools across east London and Essex.
"It truly is providing life changing opportunities for our youngsters and these sort of activities only go to highlight that."
Bella Holloran, one of the girls from Lincewood Primary School who enjoyed her day as part of the West Ham United girls team, said" "We had an amazing time. It was so good to be out playing on the pitch at Leicester, and we all had a great day.
"We do Primary Stars at our school and the lessons are fun and different, but to be given the chance to represent West Ham in this tournament was something none of us dreamt of!"
Premier League Primary Stars uses the appeal of the Premier League and professional football clubs to inspire children to learn, be active and develop important life skills.
Available to every primary school in England and Wales, it inspires girls and boys aged 5-11 in the classroom, the playground and on the sports field.