Manuel Pellegrini is excited and energised by the prospect of returning to the Premier League to manage West Ham United.
The experienced Chilean has been a success wherever he has been, winning trophies in four different countries, including the Premier League with Manchester City in 2014, and qualifying for continental competition in all but one of his 12 seasons in European football.
Pellegrini, who has signed a three-year contract at London Stadium, arrived in east London on Monday to start work immediately on turning West Ham into one of English football's most exciting teams.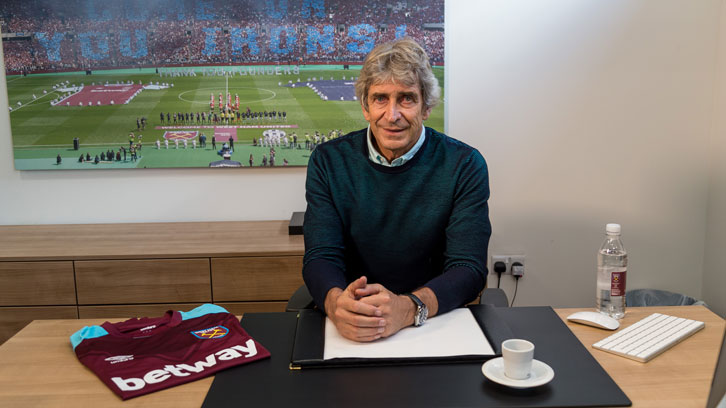 On the 64-year-old's agenda are the appointment of his backroom staff, finalising the Club's pre-season plans and identifying and recruiting new players to bolster his squad.
With the FIFA World Cup finals kicking-off in Russia next month and a shorter than normal summer transfer window, time is of the essence, but the calm and composed South American is confident the Hammers have time to do good business before the 2018/19 Premier League season gets underway in August.
Taking it game by game and with the players taking on and practising my ideas, I think we are going to be a good football team

Manuel Pellegrini
"We are going to start working immediately, first of all to prepare a good pre-season which is very important," Pellegrini confirmed.
"After that, we will try to finish the squad as soon as we can, but I think we must be patient to find the right players with the amount of money that this club will spend this season.
"So, we need to work with every day from now until the start of the season, because the time is a little bit short. But we have time and I am confident that, with hard work, we have enough time to build this squad."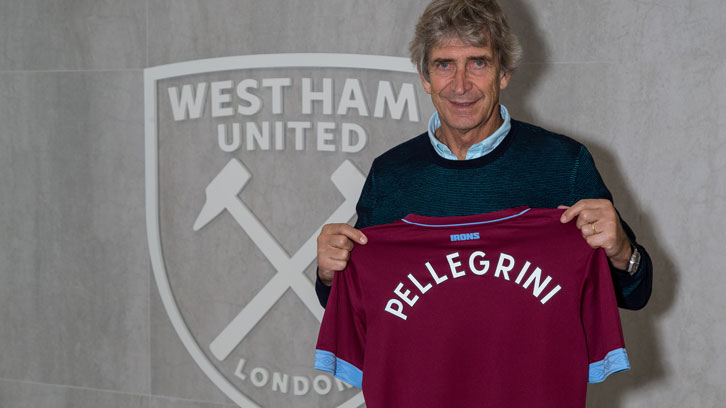 Having previously managed the likes of River Plate, Real Madrid and Manchester City, Pellegrini is well-versed in handling the expectations of large and passionate fanbases.
And the man who led both Villarreal and Malaga to the knockout stages of the UEFA Champions League also has a reputation for getting the very best out of the players at his disposal.
For those reasons, therefore, the Claret and Blue Army can feel confident and optimistic about the future under their new manager.
"It's very important to be clear that we are starting a new project. Maybe as soon as you can reach important achievements it's better, but we need time. I think we need to start the new season going game by game and not trying to start with a target, because it's not easy.
"Taking it game by game and with the players taking on and practising my ideas, I think we are going to be a good football team."