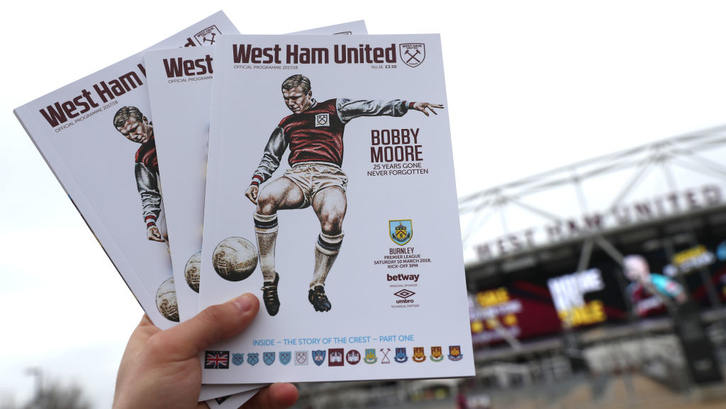 West Ham United's official 2017/18 matchday programmes are now available at a superb discounted price! 
Twenty-one editions of the matchday programme were created and printed this season, and Programme Master are offering a fantastic discount for supporters to complete their collection. 
Grab any edition of this season's matchday programmes for just £1.50 - a £2 saving - now at the link here! 
Build the entire set of West Ham United 2017/18 programmes for an incredible price now!