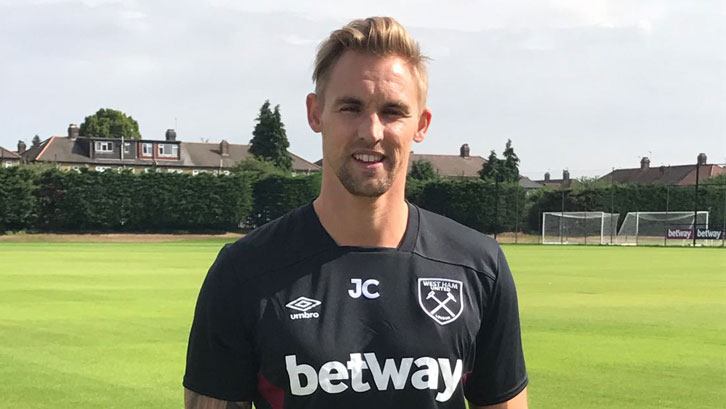 Jack Collison is enjoying his football again.
The former West Ham United and Wales midfielder went through tough times before and after a knee injury forced him to hang up his boots at the age of 27.
After a spell coaching at boyhood club Peterborough United, where Matty Etherington has this week taken over Collison's old role with the U18 side, the Academy of Football graduate returned to east London last July.
Since then, the popular Collison has impressed as lead coach of West Ham's U14 and U16 teams, imparting his considerable experience and wisdom on the next generation of Hammers hopefuls.
It's an exciting project that that I'm proud to be part of

Jack Collison
Nine months into his coaching career at Chadwell Heath, the 29-year-old walks onto the training pitch every morning with a smile on his face, and reflects positively on his first season coaching at the Academy of Football, and is looking forward to recharging his batteries before embarking on his second campaign in July.
"On a personal note, I've had a thoroughly enjoyable first year with the West Ham Academy," he said. "Working with all the age groups, I've had a real eye-opening experience into the Club's youth set-up and I've been so impressed with the level of ability and the long-term plan for the Academy.
"It's an exciting project that that I'm proud to be part of, and I hope I can help it continue to improve year-on-year."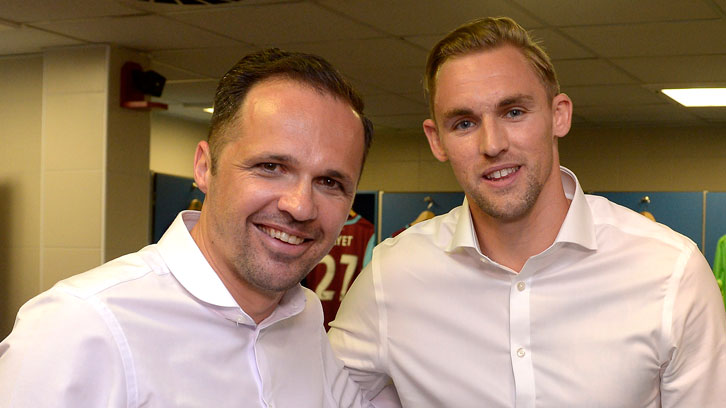 Collison cares deeply for his players, who are juggling the demands of their school work with those of becoming the skills to play in the Premier League in Claret and Blue.
For that reason, their coach has encouraged them to rest and recharge over the summer break before returning fresh and focused for pre-season training.
"I don't believe the importance of the upcoming off-season can be understated. It's a chance for the boys to completely switch off for a couple of weeks, which I think is the most essential thing for our lads to do.
"The daily grind of life in football can really take its toll on a young person, both mentally and physically, with players always having to think about the game. Even on days off, they have to be considering their recovery or their next match. 
"For example, the U16s are in training four days a week, they play their games on weekends, and sometimes they have to stay longer at school because we need them for training during the day. It's a tough programme so this summer will give them an opportunity to rest, enjoy a little break, catch up with family, and generally unwind. 
"You tend to find, within a couple of weeks, that players will start getting itchy feet and a lot of them will be looking to get back to doing what they love – playing football. Lots of them will be working hard this summer to ensure they come back for pre-season in the best possible shape."