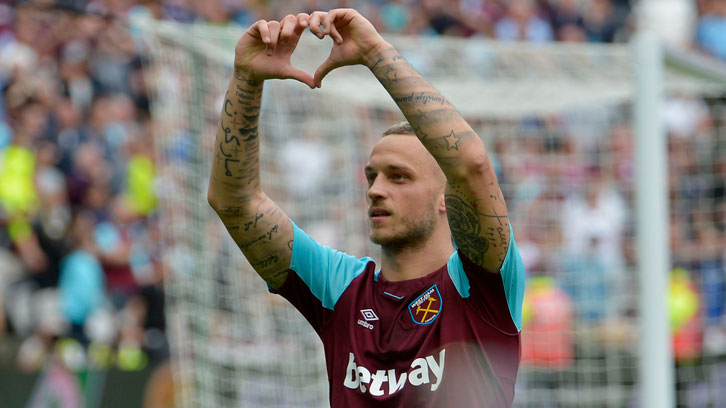 A lot can happen over the duration of a football season, and that was certainly the case for Marko Arnautovic.
Back in August, the Austrian made his West Ham United debut at Manchester United, cutting a frustrated figure as he left the Old Trafford pitch after the Hammers' humbling 4-0 Premier League defeat. 
On his next appearance, Arnautovic was sent-off as West Ham fell 3-2 at Southampton, earning him a three-match ban and leading some supporters to question why the Club had spent a record fee on bringing him to east London.
Two assists in an EFL Cup third-round win over Bolton Wanderers aside, the No7 struggled to make an impact in his opening three months in Claret and Blue.
In December, however, everything has changed and Arnautovic went gone from zero to hero in the minds of those same supporters, who voted him Hammer of the Year at the recent Player Awards.
Put simply, without the 29-year-old's eleven goals and six assists, West Ham would have celebrated their Premier League safety with two games to spare and finished in the relative comfort of 13th place.
I tried to work hard and give everything and I want to thank my teammates and the fans for everything

Marko Arnautovic
"I remember my first game for the club was at Old Trafford in August, we lost four-nil and it was not a good experience for me or for the team," reflected Arnautovic, who also scooped the Signing of the Season and Players' Player of the Year trophies at last month's Player Awards.
"A lot of things have changed since then for me. The manager told me that if I didn't work, I wouldn't play, so I have given everything every time I have been on the pitch and I am thankful that I have scored so many goals and got some assists for the team.
"It was tough at the start for me, for sure, but I have worked hard and found my form and I love being part of this Club and playing for these fans, who have shown me so much love."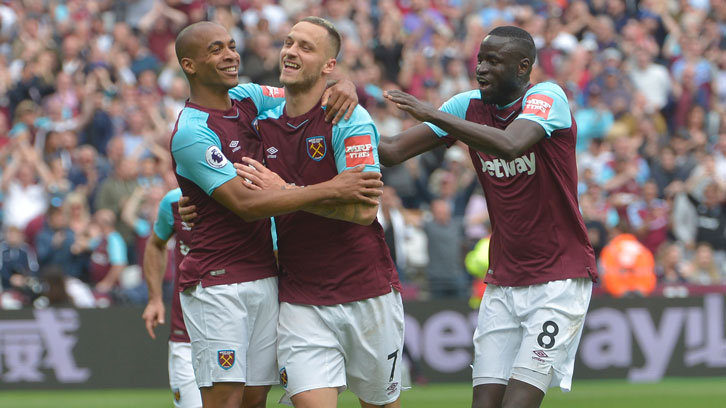 After signing-off the season with a goal and an assist in Sunday's 3-1 win over Everton at London Stadium, Arnautovic told the supporters they too had inspired his return to top form.
"First of all, I want to apologise for the first three months!" he said, with a smile. "I tried to work hard and give everything and I want to thank my teammates and the fans for everything. Thank you and enjoy your holidays!"
Arnautovic has done just that, jetting off with his wife Sarah to sunnier climes, but he will soon be pulling on his boots again, as Austria will provide pre-World Cup opposition for Russia, Germany and Brazil over the next three weeks.