Pablo Zabaleta says his West Ham United team will learn from the experiences gained over a course of a rollercoaster 2017/18 season as they aim for improvement next term.
The Hammers were unable to find the level of consistency required to push them into the top half of the Premier League table, but still finished with a flourish by collecting seven points from their final three games.
Zabaleta, who was a model of consistency in his first campaign in east London since leaving Manchester City, was delighted to finish the year on a positive note and is now aiming for more following the summer break.
He said: "We played really well against Everton and it was fantastic to finish the way we did, especially playing in front of our fans.
"Hopefully we can learn from this season, not repeat the same mistakes, be more consistent as a team, and have the right ambition and attitude to fight for a European place.
"Let's try to be in the top eight, which in my point of view this Club should be every season.
"It's just about having the right mentality and every single player has to come here thinking West Ham is one of the greatest clubs in England.
"And believe me, it is. We have a great stadium, we play every time in front of 50, 60,000 fans and the support is one of the best in England.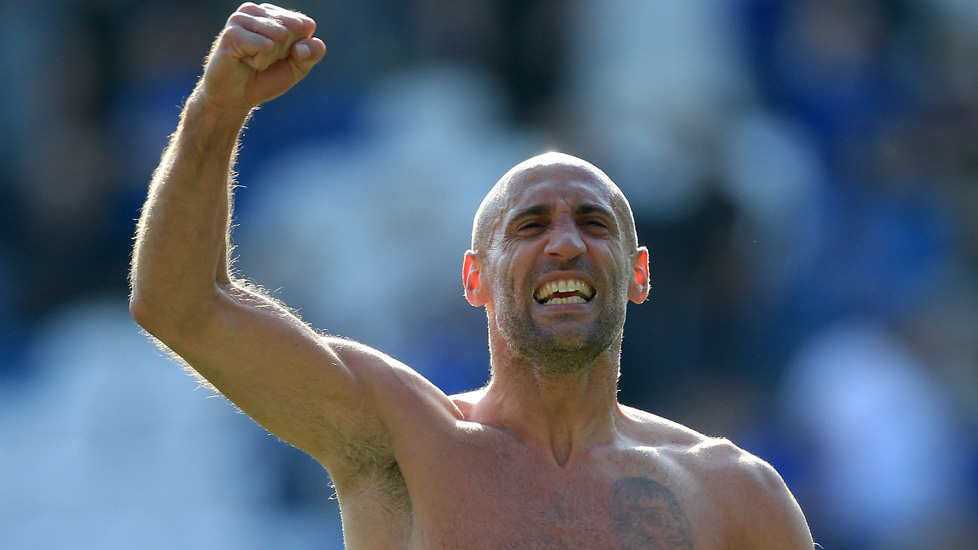 "Everybody needs to be proud, because this is a great football club with a great tradition in English football. They have to give everything to bring success to this Club."
After such a long and successful spell at the Etihad Stadium, Zabaleta knew leaving Manchester would be tough, but he is thrilled to be with the Hammers – especially after missing just one top flight game all season.
He added: "Coming to West Ham was a great decision for me. I'm not getting any younger, I was thinking to play for a few more years and West Ham was the right place to come to. I'm enjoying my football.
"I played 37 Premier League games this season and missed only one, which was due to suspension, [and to play so many games] was great.
"Thank you to the fans too because they have always been there to support the team, and now it's time to have a break, enjoy the World Cup and come back stronger next year."