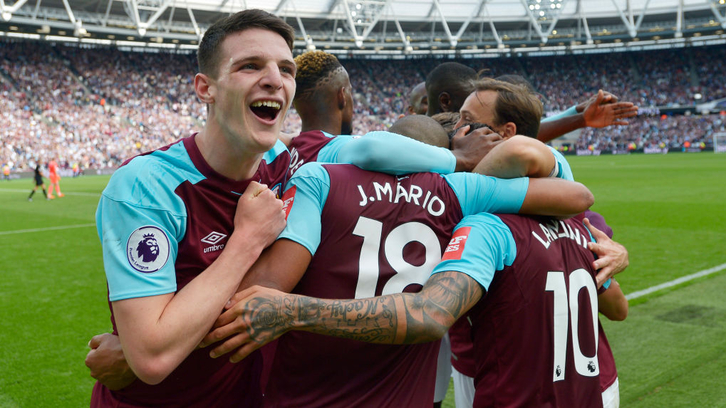 There are not many West Ham United players that can look back on the 2017/18 campaign with as much fondness as Declan Rice. 
The defender, playing in his first full season for the Irons after making his first team debut on the final day of last season, made 31 senior appearances this campaign, including 26 in the Premier League. 
The 19-year-old played in 18 of West Ham's 19 Premier League contests in the second half of the season, something Rice admits he is still pinching himself about. 
"I can't believe it," Rice said. "I've been around some great players. We've had a change of manager and luckily enough he's given me the chance to express myself and improve, and I've thrived on that and now I can't wait for next season to start. 
It's been a great season for me personally. It's one I can look back on very proudly. 

Declan Rice
"When I was going into the last two minutes of the game (vs Everton) and we were enjoying a bit of the ball, I was thinking 'I don't want this to end'. It's been a great season for me personally. It's one I can look back on very proudly."
Seven points earned in the final three games of the season, including a 3-1 win over Everton on Sunday, was a strong end to the campaign for the Hammers, and Rice is thrilled with how he and his teammates closed the year. 
The Young Hammer of the Year is now keen to continue his own personal good form next season, and push West Ham higher up the league after this campaign's 13th placed finish.
"It's been a season full of ups and downs," he continued.  "We've ended the last week strongly with the win at Leicester, getting a good result against Manchester United, and then winning against Everton was the icing on the cake. 
"It's not a bad finish, but if you look at the points we've dropped late in games we could have been much higher. We will take 13th. It's been disappointing but there's also been some highs, so now we just look forward to next season."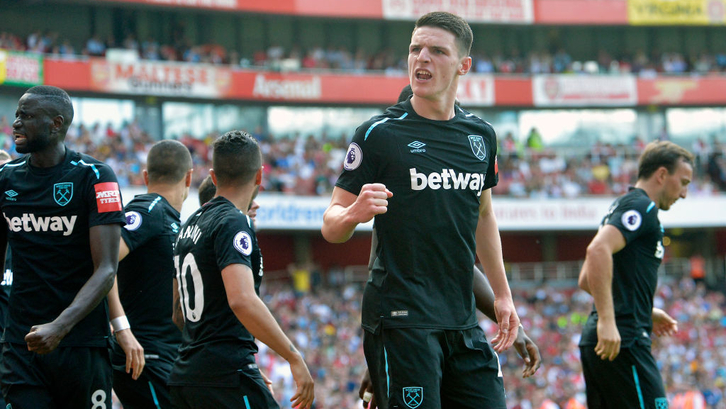 Having graduated from the West Ham Academy, after joining the Club as a 14-year-old, Rice has been fully embraced by the fantastic Hammers supporters, with the Republic of Ireland international thanking the fans. 
The centre-back is now eager to kick on in the new season and continue to develop with the Irons, committing himself to the side.
Rice added: "The fans have been excellent. At the start of this season they didn't really know who I was but now they are singing my name and asking for stuff. It's special. 
"I want to stay at West Ham. I want to keep playing for this club and hopefully next season I can keep playing and make more appearances."