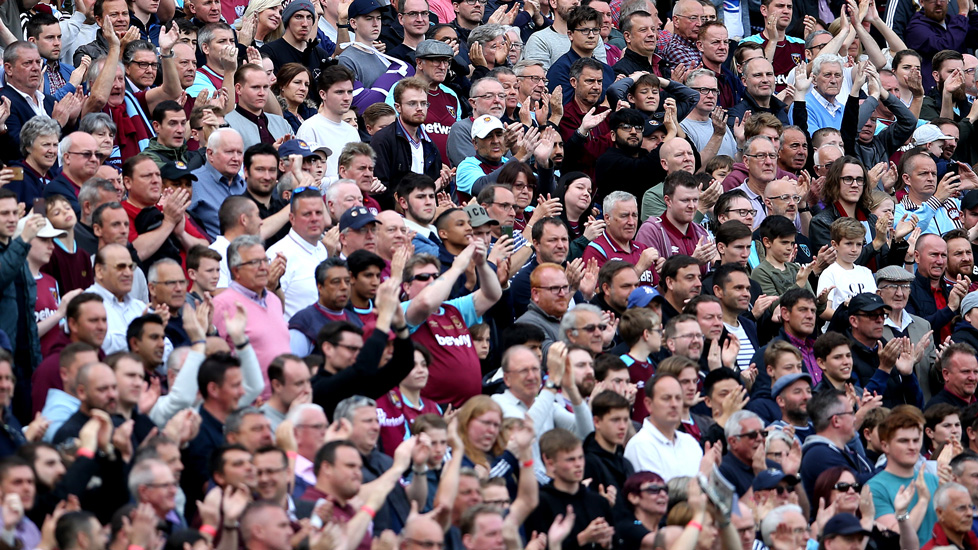 The Hammers ended the 2017/18 season with a sparkling display against Everton on Sunday, with Manuel Lanzini's double and Marko Arnautovic's eleventh of the season sealing a 3-1 victory.
West Ham's win completed an unbeaten final week of the season, which saw them take seven points from three games against Leicester City, Manchester United and the Toffees to finish 13th in the Premier League table.
The Hammers will begin a seventh consecutive top flight season in August and Season Ticket holders are reminded to renew their seats by the 5pm on Friday 1 June deadline.
Prices in Bands 1-4 - including Accessibility Seats and 1966 Seats - have had their prices frozen for the second consecutive year.
A Season Ticket remains by far the cheapest way to enjoy watching the Hammers in action, with Adults saving over £400 per season compared to purchasing match-by-match, while Under-16s can save more than £600 over the course of the campaign.
Season Ticket Holders also enjoy exclusive benefits, including having the first opportunity to buy tickets for away matches, discounts instore and online and on coach travel, and invitations to exclusive events.
If you wish to relocate your seat, we advise that you renew your existing seat at the earliest possible opportunity. Relocations will be prioritised based on how early you renew, to enable relocation windows to be scheduled accordingly.
After 1 June, any Season Ticket seat which has not been renewed will be made available to supporters on the Waiting List from Monday 11 June.
Season Ticket Holders wishing to relocate to new seats will be able to do so from Monday 4 June until Saturday 9 June, with relocations prioritised by renewal date.
Renew now by clicking here, calling us on 0333 030 1966 or visiting us in person at the Stadium Ticket Office.