Marko Arnautovic did not want the 2017/18 season to end.
A goal and assist against Everton on Sunday brought his tally to eleven scored and six made from just 20 Premier League games – a run of form which has played a major role in moving the Hammers up from the drop zone to 13th in the Premier League table.
Arnautovic's tireless work up front earned him the Hammer of the Year award in his debut campaign with the Club and his wish is to pick up from where he left off when the next season gets underway.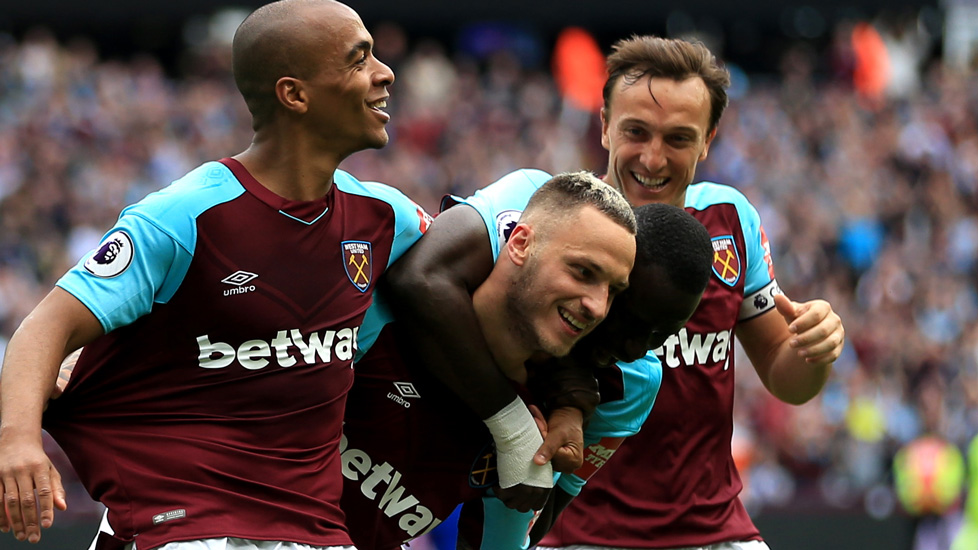 "I'm really pleased," he said. "We completely dominated the game and deserved the three points. We're very happy with the performance and to win the last game of the season, it means we can go into the summer with a good feeling.
"Before this week we had the pressure on us, because we were still in the relegation battle, but when we secured our position against Leicester, we had a better feeling.
"When you have pressure it is always hard to play, but we have done well in our last three games and we are very happy to take seven points from them.
"Being voted Player of the Season by the fans was great. I'm very pleased for them, and I want to thank all my teammates, the whole club and the fans for being there for me. I hope I can continue to score goals, playing the way I'm playing now.