David Moyes was full of praise for his players' attitude after they battled to a 0-0 draw against Manchester United at London Stadium on Thursday.
Having secured their Premier League position with a win at Leicester at the weekend, the Hammers showed no sign of slacking off early with a committed performance against Jose Mourinho's side.
The Red Devils will end the campaign as runners-up to their city rivals, but Moyes' side gave as good as they got and he was delighted to pick up a creditable draw.
"It was a good point for us," he said. "Maybe Man United will say the same thing as well. We had one or two chances, but Adrian had to make some good saves too.
"I thought our boys showed a really good attitude. After getting safe in midweek you're never quite sure [how you're going to react], but they were bang at it and great credit to the players.
"I think the most pleasing thing was to get a clean sheet. If we've had a failing this season it's been the amount of goals we've conceded, but we've kept two in a row now and that's important.
"Young Declan Rice played very well tonight. Angelo Ogbonna did well again, Zabaleta, I think the boys at the back did a really good job.
"But we were a threat at times as well. With Marko Arnautovic up front we're always going to be a threat to everyone we play."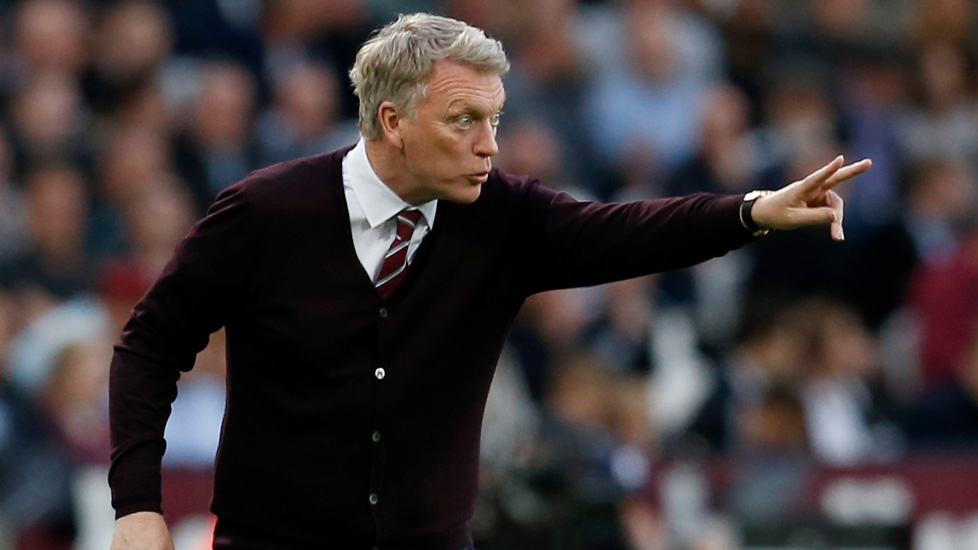 Having only lost twice in their last seven games, Moyes credited the team-building training trip to Miami as a key factor behind their road to safety, and now he wants one final push against his old side Everton on Sunday.
He added: "We took the players away after the Burnley game. We were criticised for going away, but it was the best thing we did. It pulled the players together and we worked hard when we were away.
"The players had a good time together as well, we all did, and since we came back we have been bang at it.
"We've done ok against the big sides, especially at home. We didn't play well against Manchester City a couple of weeks ago, but overall we've given the so called bigger teams a good game here.
"We want to climb the league table, we want to be higher, so if we can win against Everton, great. But obviously we've done the job we came in to do, which was make sure we weren't relegated.
"When we took over we were in a relegation position, we're not now, and over that time the players have improved and the team has improved."