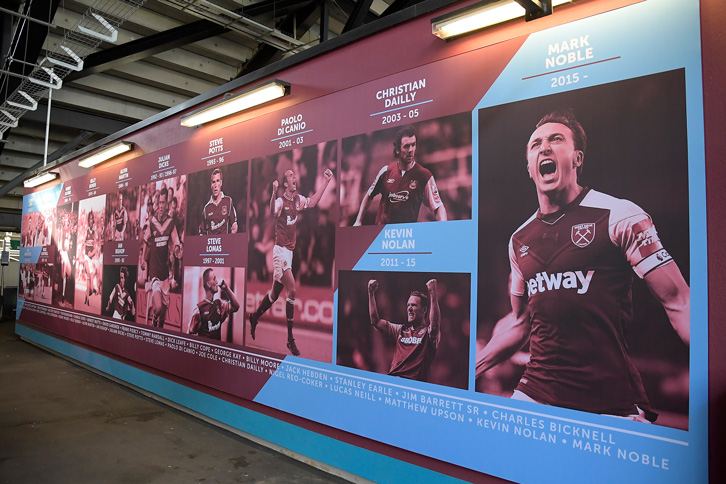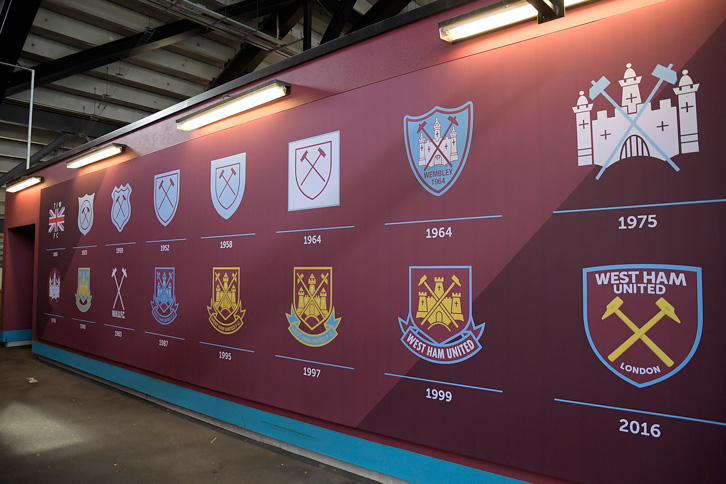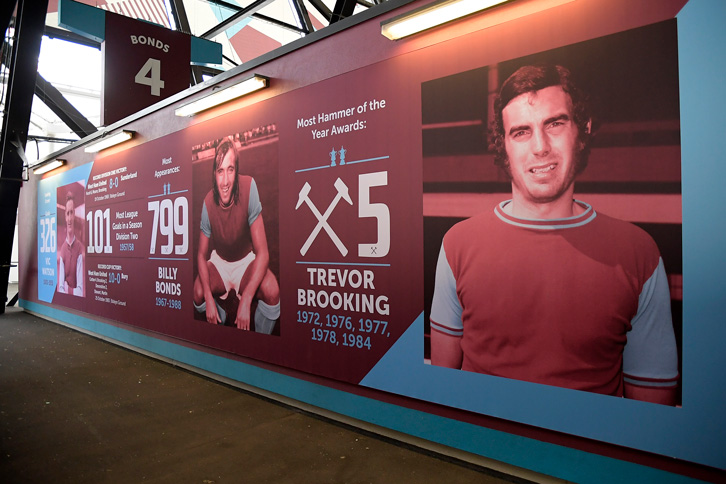 Former West Ham United skipper Steve Lomas has spoken of his pride at being featured on a new concourse display honouring the Club's captains over the years.
Lomas is among the Hammers to appear on the three new heritage displays, in honour of the Club's captains, crests over the years, and record breakers.
A recent fan poll allowed West Ham United supporters to choose which elements of the Club's history they wanted to mark at the Hammers' new home, with the top twelve in the vote set for display.
Lomas said: "It makes me feel extremely proud to know that my name is going to be up on the walls of London Stadium alongside some of the greatest names ever to pull on a West Ham United shirt.
"I was made captain of West Ham at the age of 23 and I'll always remember my grandad, who sadly isn't with us any longer, saying to me: 'You're following in the footsteps of Bobby Moore and Billy Bonds – that can't be too bad.' He was right – it was an honour to follow those two greats, and other legends like Alvin Martin and Julian Dicks.
"The Intertoto Cup may not have been the most prestigious of tournaments but I was still so proud to lift a trophy as West Ham captain. I didn't manage to win many honours as a player, and being named captain of West Ham United and my country at 23 is probably up there as the proudest achievement of my career. Not bad for a wee lad from Northern Ireland!"
Supporters attending Thursday night's match against Manchester United will be able to see the first three heritage displays on the concourses, while the next three will be be unveiled at Sunday's game against Everton.
The final six will be revealed at the start of the 2018/19 season as the Club continues to celebrate the Club's heritage and make London Stadium feel more and more like home for West Ham United supporters.