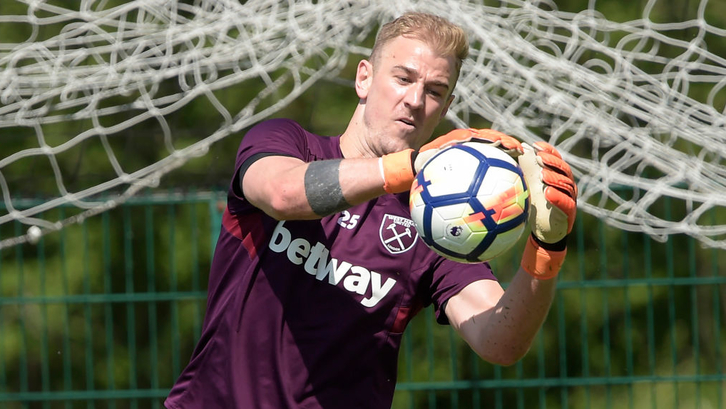 West Ham United manager David Moyes has revealed Chicharito remains a doubt for Thursday's contest with Manchester United, but goalkeeper Joe Hart is once again available after illness.
The boss also indicated that there was a chance Jordan Hugill could feature against the Red Devils.
Chicharito missed Saturday's 2-0 victory against Leicester City - where West Ham secured their Premier League status thanks to goals from Joao Mario and Mark Noble - due to a knee injury, and Moyes has suggested the Mexican could still be absent because of the setback. 
However Hart has recovered from illness and will resume his battle with Adrian for the starting goalkeeper spot, with the Spaniard starting the Irons' last two Premier League matches. 
Joe Hart is over his illness...Chicharito is the only one. He has a problem with his fat pad on his knee.

David Moyes
"Joe Hart is over his illness," Moyes told a press conference. "Patrice Evra is in the squad. Chicharito is the only one. 
"He has a problem with his fat pad on his knee. He felt it in training last Thursday, so Chicharito is the only one at the moment from those you would expect to be around."
The manager continued: "I spoke with Joe a few weeks ago, at different times, and explained to him what I was feeling. Adrian was part of a clean-sheet on Saturday. 
"Joe had played really well against Arsenal before he had to come out for the Manchester City game, and I always felt then if Adrian done well enough then he would stay in the goal, as he did Saturday."
Chicharito's possible absence, and West Ham's assured Premier League status, could lead to January signing Hugill getting a place in the team in either Thursday's match, or the season finale against Everton on Sunday.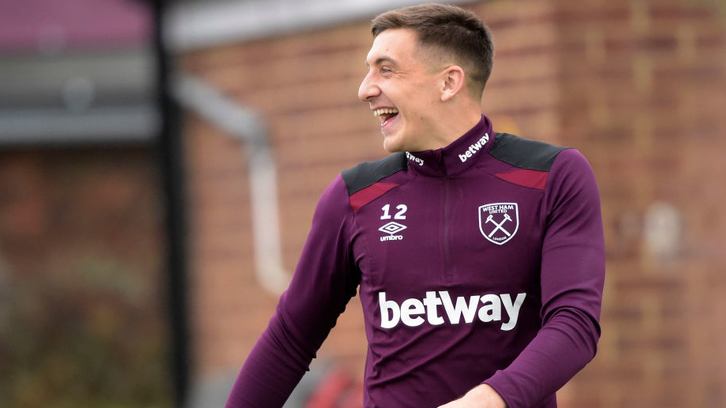 However, Moyes insisted his priority remained winning the last two contests of the campaign and pushing the Irons as high up the table as possible. 
"I would like to get him an opportunity in the team, somewhere to show or give him an opportunity," Moyes added. "Maybe if I get a chance in the last couple of games I'll try and use him, but there's no guarantee, and the reason why is because I want to win the games. I want to win the two games if I can, which could get us further up the league."
The boss also took the opportunity to praise Mario, who netted his second goal of the campaign in the win over Leicester at the weekend. The Portuguese international joined on loan from Italian side Inter Milan in January, and moyes has been impressed with how the midfielder has adapted and adjusted to the English game.
"You have to say Joao's done well. It's taken him a while to get a little bit of speed in some of the games, but I think Joao has got better and grown into it. Perhaps there's been the odd game we've thought he could have done better, but Joao's played the majority of the games here so good on him."