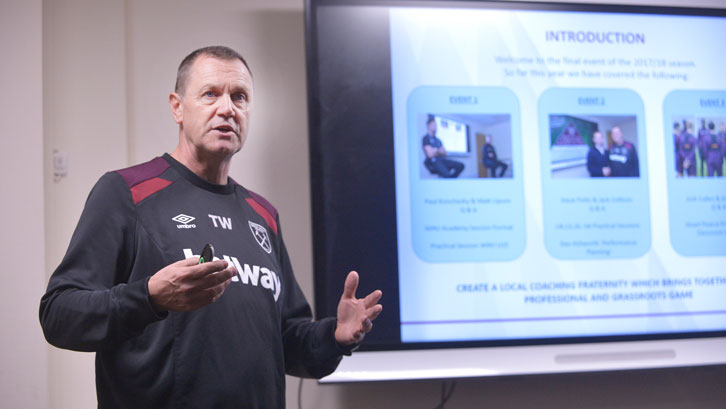 Academy Director Terry Westley reflects on the successful first season of the innovative Official Coaching Association...
We launched the Official Coaching Association at the beginning of the season, and having now hosted all four sessions during the 2017/18, it's a great time to reflect on the success of the scheme.
We began the final evening with a Q&A courtesy of captain and Academy graduate Mark Noble, which was a fitting way to close, given his experience throughout his time at the Club of various coaching methods ranging across different managers and members of staff.
All four sessions have been brilliant from our point of view and to really help the local coaching fraternity in the area has been a pleasure and a massive positive. Next season, of course our aim is to improve once again and take it forward.
The advice and the knowledge the local coaches have been receiving at the Association this season is adaptable at any level, but it's so important because as a coach, you are always learning. Former international footballers have been in to talk – Paul Konchesky and Matthew Upson; ex-West Ham players who are now current Academy members of staff – Steve Potts and Jack Collison; and we also had in Dan Ashworth, the FA's Technical Director. We've been privileged to have them come in to learn from.
It's an extremely important scheme for me that is close to my heart, given where I started my career; at grassroots level. I have come from there, when John Duncan gave me an opportunity at Ipswich Town, and the club moving forwards under John Lyall and Sir Bobby Robson. David Pleat at Luton Town and Alan Curbishley at Charlton Athletic; they gave me opportunities. 
I feel privileged myself to still be in the game 38 years later. I'll always, therefore, return back to that and where I came from, and that culture of grassroots football will always be with me.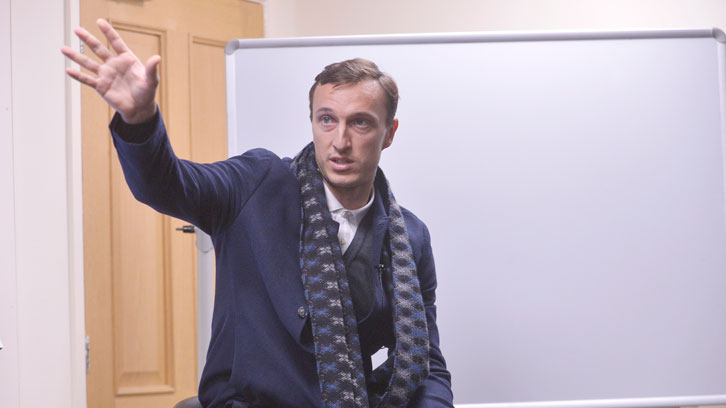 To see, over the four sessions this season, male and female coaches coming in and wanting to improve the players at their clubs has been magnificent. Whether it's behaviour patterns off the pitch or sessions and exercises on it, many have told me they have taken many, many ideas away with them to try themselves, and that will help us all; both at the top and lower reaches of the game.
As I have said, next season is now about improving and moving it forwards, and we'll begin by offering six sessions over the course of the campaign, with the plan being to kick-off in August.
The speakers will once again be important. The ins we have in the game allow us to pick the phone up to the likes of England manager Gareth Southgate and his staff – I can see that communication with the FA improving. We've had Dan Ashworth in; the likes of Aidy Boothroyd, who now manages the U21 national side, would be great to speak for us.
We will definitely look to have one coach from an overseas club come in, somebody who coaches at a young age to see how academy football abroad differs. We can all learn something there.
In terms of our own staff too, we know how busy they are, but the manager and his coaching staff will hopefully give up some of their time to enhance this Association. 
We're all looking forward to what the future holds for the Association.
To book your place for the 2018/19 Coaching Association now, click here.