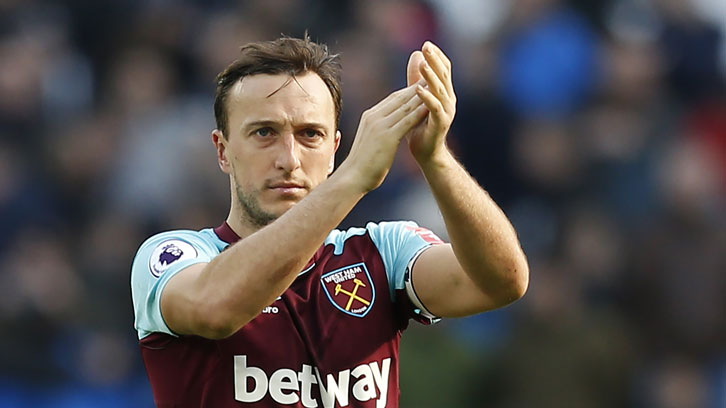 Mark Noble is determined to reward the loyalty of the Claret and Blue Army when West Ham United travel to Leicester City on Saturday.
Hammers supporters have traveled more than 5,000 miles to the Club's 18 away Premier League matches so far, but have witnessed just two victories – at Stoke City in December and Huddersfield Town in January.
And captain Noble says the players are eager to reward the commitment of those fans by securing a victory that would go a long way to securing West Ham's future in the top flight.
"The only thought we can have in our heads is to go there to win, simple as that," said the skipper, who scored at both Stoke and Huddersfield. "That's the only option we've got, to go and have a right go and try and win the game.
"Leicester are safe and we know their atmosphere is always good, but I think we need to go there to win the game. We've just got to play our game and let the rest take care of itself. We've got the players to win the game and I believe we can go there and win.
"We've only won two away games this season and that stat needs to change. We need to have three away wins by Saturday night, full stop. If we do that, we'll have a great chance of getting ourselves safe."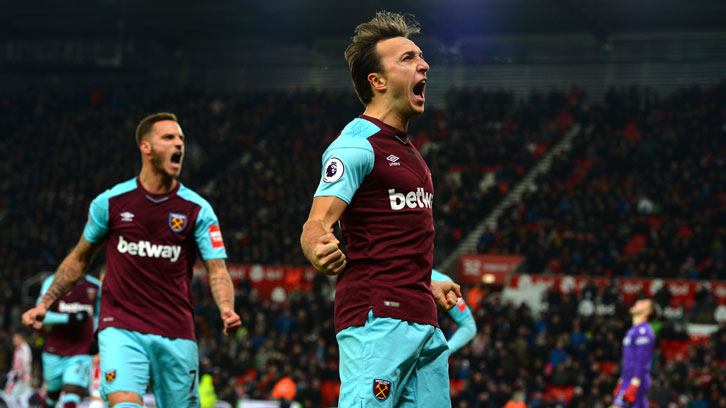 Noble also reflected further on last Sunday's 4-1 home defeat by Manchester City.
When asked to reflect on the game minutes after the final whistle, Noble said the champions were the best team he had ever faced in the Premier League, but he told whufc.com that the result had not come through lack of effort or belief on the Hammers' part.
"Man City got a deflected goal to start and an own-goal and we've all seen them play the way they did in the second half against better teams than us. They did it to Chelsea and Tottenham and sometimes you have to admit they're too good. There is no shame in that, and that's why they won the title with five games to spare.
"We went into the game last Sunday knowing it was going to be tough but believing we could get something out of it, like we did against Chelsea and against Arsenal and against Tottenham this season, but sometimes you can't get what you want.
"What we all want this Saturday is three points and that's all we're focusing on at the minute. The Manchester City game is behind us now and we are totally focused on beating Leicester."