David Moyes says West Ham United are in positive mood as they prepare to head to Leicester City on Saturday.
The Hammers need a win at the King Power Stadium to all but secure their top-flight safety, and the manager is confident his squad will rise to the occasion.
On Friday morning, the boss welcomed the media to Rush Green for his pre-match press conference. Here is what he had to say…
We've got three massive games to play
All the games now are massive, but when I came in in November I thought they were massive then, so it's not as though anything has really changed.
This is certainly a really big game for us, but we've got three games to go and we've got to make sure we're good in them all.
We've got three games to win, so we're going to try and win all three of them. The first one is at Leicester and if we can win all three of the games we might find ourselves quite high up the table, so that's the job we're going to try and do.
If we have a defeat, we've got two other games to put it right, so we're fortunate we have that extra game.
We're going to Leicester with a positive mindset. We've got three games to go, so we're not going to be downbeat. We hope the ability we've got in areas of the pitch will give us the chance to win.
We all know what is at stake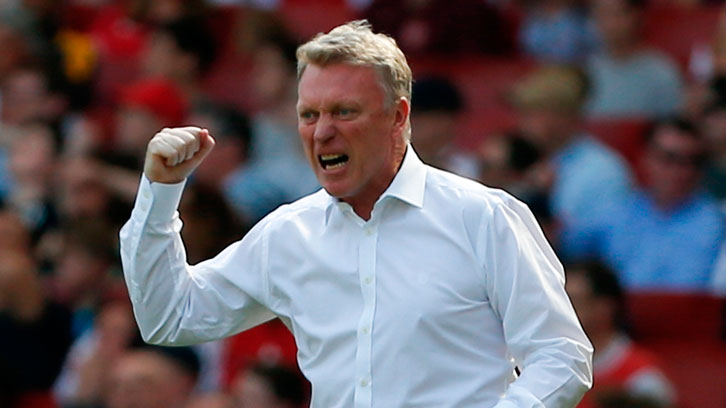 The players are in good spirits, despite losing 4-1 to Manchester City last weekend. We were really disappointed with how we played, even against the champions but, overall, we're keen to put it right and their motivation and attitude have been very good.
The players and staff know exactly what's at stake, so we'll all work together and try to get a result.
I've enjoyed the challenge of managing West Ham United since I arrived in November and, in the main, we've had some good results because we've got good players here.
I think there are things we can do much better. West Ham quite often give you a high, then quite often give you a few lows after that, so it's something I'd like to correct. I'd like to get a little more consistency.
Our record since we came in would have us nearer mid-table than where we are currently, so I've got to get that consistency, but at the moment the only focus is on winning the next game and getting the three points at Leicester, if we can.
Patrice Evra's experience is invaluable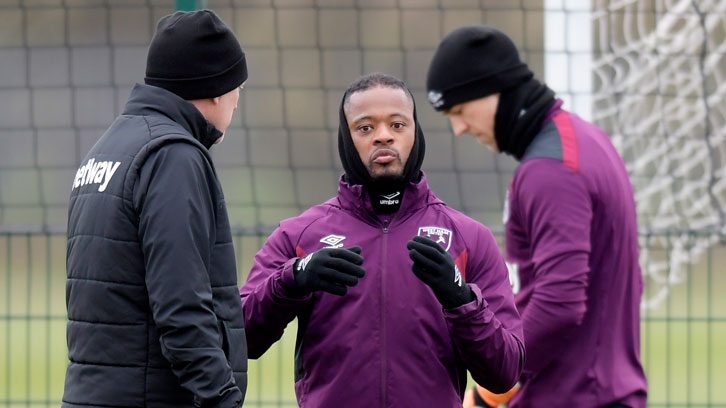 Patrice Evra has been fantastic around the Club since he arrived in February. His level of professionalism is at an unbelievable level with the way he goes about his work and the way he is in the dressing room.
The people who work with him and people who have had him all say the same.
If you look at the games we've played him in, two of them have been against the very best teams in this country, one of whom is in the Champions League final and the other ran away with the Premier League.
So, I think you have to give him a little bit of leeway because two of the games have been against top teams, and we play him in those games because we understand how good he is and because he's been used to playing in big games throughout his career.
I wish Steven Gerrard the best in management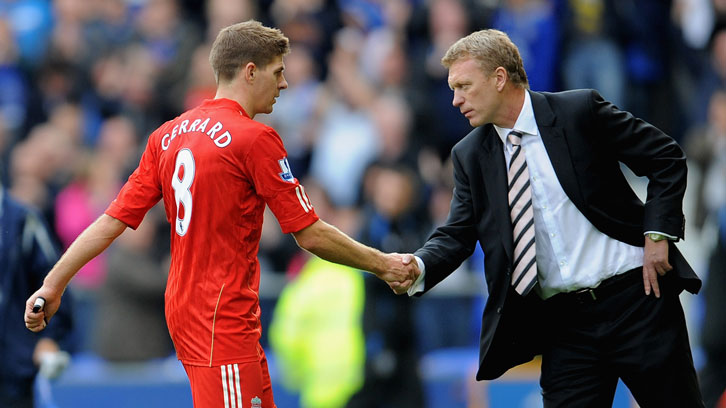 Steven Gerrard is taking his first step into management with Glasgow Rangers, having previously coached Liverpool's Academy teams.
Steven is a really good guy and he's joining a great football club with big traditions, big support in a good city, so why would he not take it on?
He'll take on the challenge, but until you've been in the situation of being a manager, you don't know what it's like.
Your first job in management is very hard because it doesn't matter how good a player you were as it doesn't prepare you for management, except for you've had the experience of being in dressing rooms with top managers.
I think it'll give Steven a great chance, but there is a lot of pressure managing Glasgow Rangers.