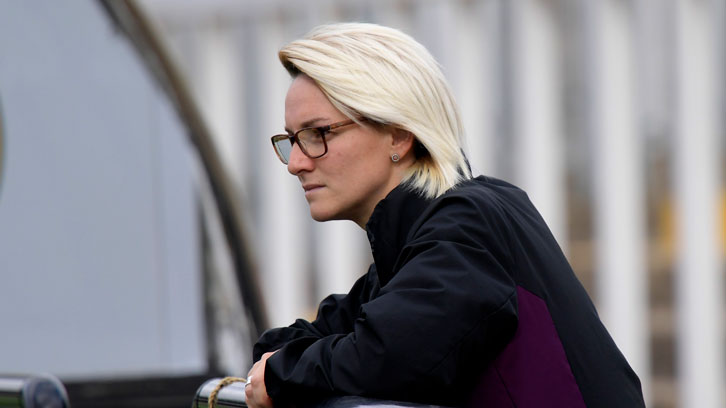 West Ham United Ladies general manager Karen Ray is backing her team to return to winning ways in their final fixture of the 2017/18 season.
The Hammers were edged out 2-1 at Lewes in the FA Women's Premier League Southern Division on Sunday, ending a 13-match unbeaten run that included two historic cup final victories and impressive league wins over Cardiff City, Swindon Town and Portsmouth.
Now, Ray and her players are preparing to end a promising campaign with the visit of Queen Park Rangers to Rush Green on Sunday 20 May – a day which will celebrate the Ladies with a host of special events on and off the pitch.
You won't find us in a comfort zone, because we know the only place we can become better is when we step outside of it

Karen Ray
"There is no clear defining moment for us as a team, we have proven that our success wasn't a temporary moment in time," said Ray. "It has been a consistent improvement and obsession with the little things and we have shown that we can beat teams at the top.
"Both the players and staff are constantly hearing 'if only the season started in 2018'. Yes of course we can't help but grimace at that thought, but ultimately those uncomfortable moments in 2017 have pathed the way for us. 
"Without being pushed outside of our comfort zone and endured those moments in which you have to all dig deep and stick together, we wouldn't have seen the very best of ourselves. It's those dark moments that put you on the path to success and here we are. 
"As a team we have a real passion and desire to win, because at the top of the pyramid results matter and you are judged on your ability to win. Jack Sullivan and I set out in December to build a winning team and that meant creating a professional environment with an intense group of players and a passionate group of staff.
"As a team we have been given all the resources to succeed and everyone believes in the Club's values and ethos which have propelled our successful 2018. 
"It's easy to say you want to be the best player, the best coach and the best team. But it is the moments in between when your back is against the wall and you have to ask yourself if you're prepared to dedicate and commit enough to achieve it?
"You won't find us in a comfort zone, because we know the only place we can become better is when we step outside of it. Those uncomfortable moments where implicit learning takes place. That is where West Ham United Ladies path to success will always begin."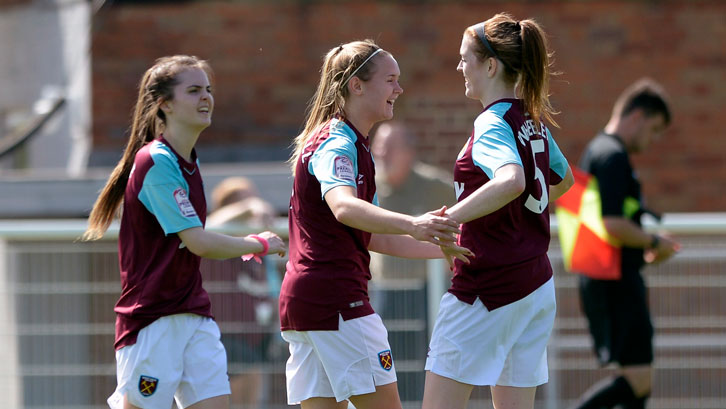 The Hammers host their London rivals at Rush Green for the 2pm kick-off with tickets available to book now.
All U16 and Adult Season Ticket Holders and Claret Members can attend for free, while Adult tickets are otherwise priced at just £3.
Gates open at midday, and you could have your photo taken with the two trophies won by the team this season, as well as getting involved with football inflatables, a creative corner where you can design your own banner, foosball tables, and meeting a Hammers legend. A range of food and drink options will also be available on the day, including the Rib Man.
What's more, if you book tickets in advance, you will be entered into a prize draw to win one of 20 places in a half-time penalty shootout on the Rush Green pitch!*
Book your tickets now – visit eticketing.co.uk/whufc, call us on 0333 030 1966 or visit us at the London Stadium Ticket Office.