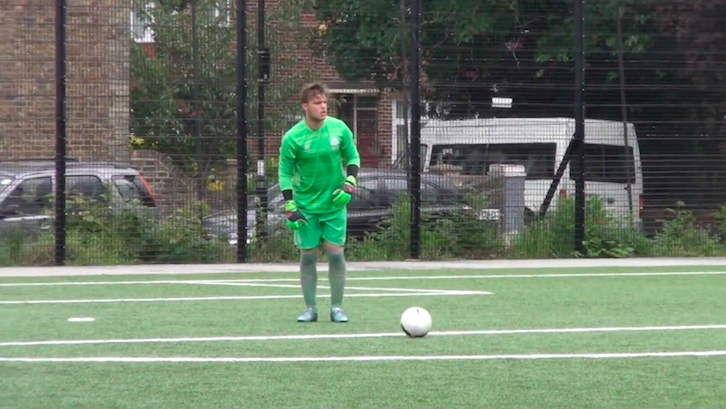 West Ham United Foundation's Second Chance Scheme has grown rapidly over the last two years, and its success is now starting to translate into fantastic results for it's participants. Valentin Obretenov, a Goalkeeper on the programme, has recently signed a professional contract with CSKA Sofia in Bulgaria, and he couldn't be clearer about how the scheme helped him to get where he is today. 
Speaking to whufc.com, Valentin said: "I am so happy to be where I am now and without the Foundation's support over the past two years I wouldn't be where I am today. From exposing me to full-time football and education alongside the Academy and pushing me to play Non-League Football I will be forever grateful. Sam Taylor, Jim Hampsheir and Kosta Stavrev are three people I would like to say a big thank you to." 
The Second Chance Scheme is a two-year, full-time education and football development programme, offering the opportunity to study a wide-range of subjects across a broad range of qualifications, including A-Levels. Open to talented footballers aged between 16 and 18, the Second Chance Scheme gives released footballers another opportunity to make it in football – and Valentin's story is just one of a number of growing success stories. 
Sam Taylor, Football Integration Manager at West Ham United Foundation, said: "For me this shows what a fantastic programme the Second Chance Scheme is. It's often talked about in football, but our scheme is genuinely offering pathways for these boys, and with Val signing professionally for CSKA Sofia, along with creating full international players just shows the power of our programme and is a testament to the hard work we're all putting in to get it right." 
Bryan Glover, Head of Football Development at the Foundation, said: "Again this is another great example of how well the Second Chance programme is working in partnership with the Academy. As a Foundation we have produced a full International and now our first professional footballer with hopefully many more to come. I really do hope to see Val in the Champions League at some point in the near future!" 
The Second Chance Scheme, along with the full range of Learning Academy programmes, are heading into a new year and the Foundation are looking for new players. If you are aged 16-18 and hoping for a future in the professional game, get in touch today!
Email [email protected] for more information on the Foundation's football schemes.