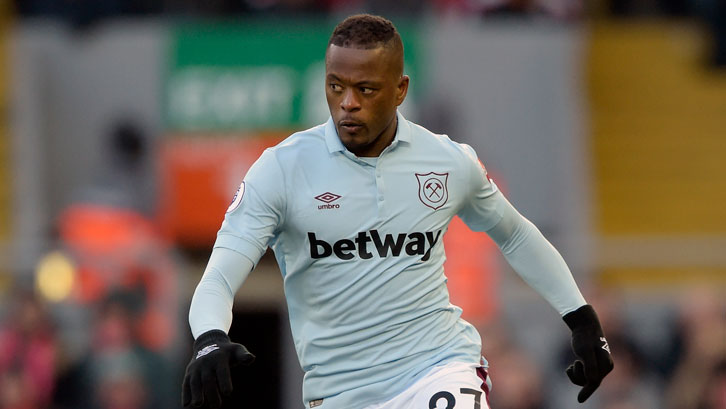 Patrice Evra has vowed to use all his experience to help West Ham United to Premier League safety.
The full-back joined the Hammers in February on a short-term deal until the end of the season, and is determined to make sure his stay in east London is a happy one.
And, with 275 Premier League appearances – just 46 of which ended in defeat – five titles and 81 international caps under his belt, Evra is hoping his winning mentality will rub off when West Ham host Southampton on Saturday.
We have to perform. It's easy for us to say that, but talk is not enough. We must do it. Nobody can hide from this situation

Patrice Evra
"I've only been here for a month or so and I didn't play at home yet, but I can say that when I saw the 50,000 fans from the bench against Watford and Burnley, I was like 'Wow! Those West Ham fans love their team," he told whufc.com.
"When we perform, they will be behind us, so I understand their frustration and we have talked enough. We need to perform for them on the pitch.
"I won't ask them to sing for us, because just the fact that they come to the stadium, 50,000 people, is enough for us to understand and we have to respect them. I can't wait for Saturday. This has been my mentality throughout this three-week break.
"We have to perform. It's easy for us to say that, but talk is not enough. We must do it. Nobody can hide from this situation.
"We need to thrive on the pressure, because there will be a lot of pressure, and the senior players need to take responsibility and perform and realise how lucky we are.
While he may not have played in front of the Claret and Blue Army at London Stadium as yet, Evra is proud to be part of a Club which he has always had a huge amount of respect for.
"Playing for West Ham is an honour and I always used to remember how hard it was to play against this Club when I was with Manchester United.
"West Ham is a really popular club and I love this kind of club because, when you put the shirt on, you are playing for all the people who come to watch the game, who have sacrificed other things to buy their ticket. We should all think about that when we start the game.
"I want them to be happy, to see me fighting for their shirt and playing well. That's my message."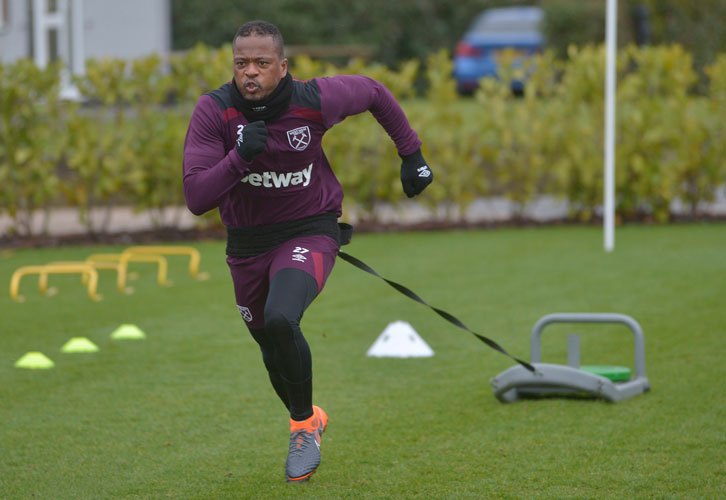 On Saturday, Evra will come up against another former Manchester United star in the shape of Southampton manager Mark Hughes, who will take charge of the Saints for the first time in the Premier League.
"When a new manager comes in, all the team react well for the first three or four games so it's going to be tough, because they know they have to win because they are behind us.
"We should be excited to play under that kind of pressure, in that kind of game. Don't hide, ask for the ball and play without putting pressure on yourself, because otherwise you are playing with ten kilos on your back and you can't do anything.
"Don't play the game before the game. When the referee blows the whistle for kick-off, be ready. That's it."