Club
West Ham United publish Gender Pay Report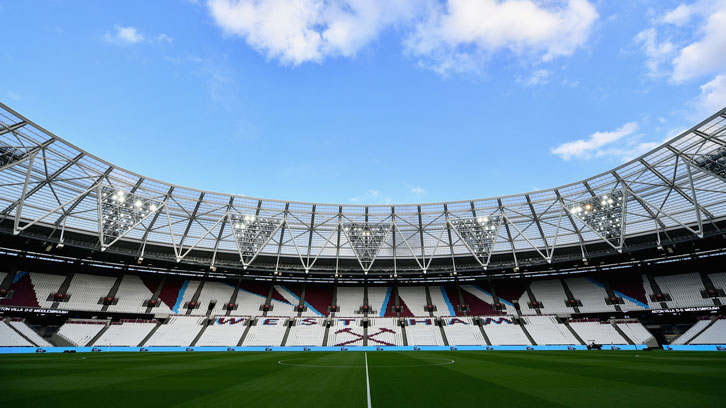 Under government rules introduced last year - the Equality Act 2010 (Gender Pay Gap Information) Regulations 2017 - as a company with 250 or more employees, West Ham United are requested to annually disclose figures comparing men and women's average pay on 14 data points across the organisation.
West Ham United have conducted a review of its remuneration and employment procedures and, for the first time, today publish its figures on gender pay disparity. These numbers are solely for West Ham United and do not include West Ham United Ladies or West Ham United Foundation.
The findings as of 5 April 2017 show:
Across the organisation the mean gender pay gap currently stands at 87.4%
But when male first team players, management and coaches are removed, the gap currently stands at -9.76%
Measures

All Staff Including Players

Mean Gender Pay Gap

87.4%

Median Gender Pay Gap

32%

Mean Bonus Gender Pay Gap

53.2%

Median Bonus Gender Pay Gap

29.3%

Proportion of males and females receiving bonus payment

Male 

25.2%

Female 

6.3%

Proportion of males and females in each quartile

Male

Female

Upper quartile

89.2%

10.8%

Upper middle quartile

83.3%

16.7%

Lower middle quartile

53.3%

46.7%

Lower quartile

55%

45%
Breakdown
The mean pay gap of 87.4% for the whole workforce, including the male playing staff, is not a true representation of the gender pay gap because the highly-paid male football players and male football management salaries dominate the workforce and distort the figures. When male first-team players, management and coaches are removed, the gap stands at -9.76% - this reflects favourably on West Ham with a national pay gap at 18.4%. Over three quarters of the wage bill is spent on less than 15% of the core workforce which are all male first-team players.  
Similarly, the mean bonus figure is also distorted by the male football-related staff whom make up 64% of the workforce receiving bonuses and they take over 50% of the total bonus payments.
Men and Women in each quartile
Women are under-represented in each quartile and only account for the third of the workforce, however, females represent 14% of the workforce in the first and second quartiles combined.
There are more males in the fourth quartile than expected because male scouts and male coaches are part-time, more than most workforces, and males make up almost half of the match day casual workforce.
It is important to note that the Club pays equal pay for men and women performing equal jobs. Categorically, men and women doing the same job are paid the same rate of pay.
What the Club has done so far
The Board has worked very hard in the last six years to address the gender issues faced in football. This has been achieved through the promotion and development of existing staff and positive action in external recruitment. We are now at a point where 50% of the Vice-Chairman's direct reports are female and two women sit on the Board. The Club undertakes equality audits on HR policies and procedures to promote equality of opportunity and eliminate discrimination.
The Club is also very supportive of its female workforce who have children; 80% of female employees who have been on maternity leave in the past two years have returned to the Club and all flexible working requests have been granted.
Additionally, West Ham United FC has paid the equivalent of London Living Wage to all full-time and part-time permanent members of staff since June 2015 and became an accredited London Living Wage Employer in December 2017.
And, to recognise the good work West Ham United is currently undertaking, the Club was awarded the Premier League Equality Standard (preliminary level) in 2016 and the intermediate level in March 2018.
What West Ham United will do next
The Club will to continue to encourage women in its recruitment activities to increase the number of women working in the Club, particularly at management level. The Club already monitors recruitment data for applicants to ascertain where women are falling out of the process and we will take action to encourage more female applicants.
Over the next 18 months the Club will also work to achieve its advance Premier League Equality Standard. And, through the West Ham Skills School, the Club will continue to provide diversity and unconscious bias training to staff and focus on developing underrepresented groups within the workforce. The Club always values feedback and will reach out to the female workforce to assess gender inclusivity in the workplace.
Commenting on the report, West Ham United Vice-Chairman Karren Brady said: "As a woman working in football, I am of course pleased to see this report published and I would like to put on the record my thanks to all the highly dedicated and committed staff at the Club who work so hard to eradicate pay disparity.
"West Ham United believe that remuneration should always be based on merit and on individuals' talent and should never be a reflection of their gender. Of course, at a professional male football club the numbers will always be skewed, but West Ham can categorically state that men and women doing the same job will always receive the same rate of pay while working at the Club.

"When male first team players, management and coaching staff are removed from the figures, West Ham United's pay gap stand at  -9.76%. With a national average of 18.4%, I believe this reflects favourably on West Ham and its current employment procedures.
"West Ham already has a proud record of internal promotion and development of existing female staff - we have two female Board members, 50% of my direct reports are women and we will work even harder to get more women into senior management positions over the coming year. I am also proud that all flexible working requests have been granted during my time at the Club.
"We know we cannot be complacent when there is so much more to do be done but we are proud of the work we have done off the pitch and we will continue to build on those good practices to make sure all those working at West Ham achieve their fullest potential."