Interviews
Carlton Cole calls for West Ham fans to get behind team as he hangs up his boots
If there is one person who knows the qualities needed to battle through adversity and tough times at West Ham United, it is Carlton Cole.
The former Hammers striker, who made a total of 293 appearances for the Club in two separate spells between 2006 and 2015, experienced plenty of ups and downs in almost a decade in Claret and Blue.
A member of the side that pulled off the Great Escape in 2007, he suffered the pain of relegation in 2011 and then played a key role in helping the Hammers to bounce back at the first attempt. In 2013, he was released but, having fought to prove his fitness and worth, was re-signed just months later and went on to make a valuable contribution over the next two years, cementing his reputation as a true hero among the fanbase.
In an exclusive interview with West Ham TV, he had a message of solidarity and strength for anyone who has Claret and Blue in their hearts.
"The scenes I saw a few weeks ago at the Burnley game were upsetting, for me and my family, and I had a lot of people asking me what was going on," he said.
"It's now time to come together and push in the same direction. Any qualms the fans have – let's just leave that until the end of the season and first make sure we are safe. In the summer, we can assess everything, but now is not the time. For now, the fans have got to get behind the team.
"One thing every player must do is give 100 per cent every time he steps out on the pitch. You need to have strength of character when the pressure is on. West Ham definitely have the players who can lead the team to success, but they need the fans with them.
"The support of the fans is vital right now and I hope they can see that. It's a massive game on Saturday, for both teams, and it is not going to be easy. We've got to go out there, put our battle gear on, and get the result we need."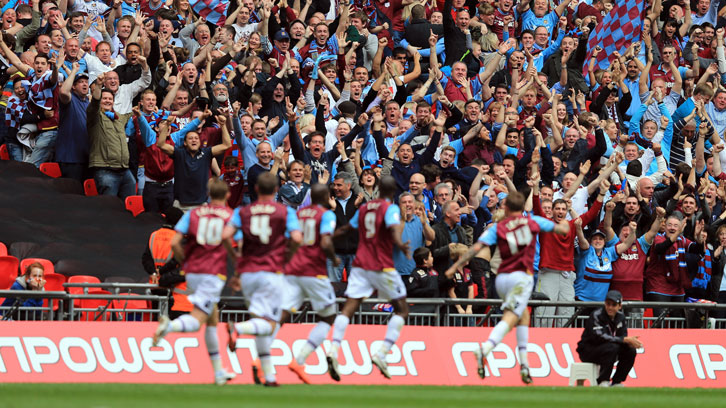 Carlton, who until recently had been training with AFC Wimbledon following spells in Scotland, the United States and Indonesia, also revealed to West Ham TV that, after an illustrious 16-year playing career that began at Chelsea and also stopped off at Wolverhampton Wanderers, Charlton Athletic and Aston Villa, he has now turned his focus to developing the next generation of talented youngsters in his native London.
"This is a bit of an exclusive actually!" he laughed. "I'm still getting offers to play, but the fact is that I feel I am in a different space right now and I want to move on with my life and help others.
"I have been mentoring a few kids who are aspiring to play football and I've set up my own consultancy business aimed at youngsters – aimed at grass roots level, getting them off the streets and hopefully giving them better opportunities to make it at the top level.
"It is something I am very passionate and serious about and I want to give it my full focus now."