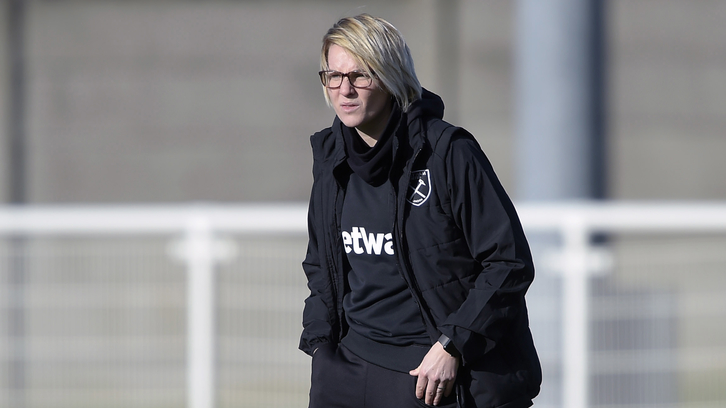 West Ham United Ladies' 6-0 win over Swindon Town shows that the group want to 'push the bar higher', something that delights interim head coach Karen Ray. 
Two goals apiece for Kelly Wealthall and Ellie Zoepfl, plus fine finishes from Leanne Mabey and Molly Clark, secured a huge win for the Hammers against Swindon, stretching the side's unbeaten run in 2018 to nine matches. 
With a particularly impressive second half performance from the Ladies, Ray feels her team showed that they want to continue improving and pushing themselves to be even better.
"We know if we come out to games with a dominant and aggressive start, we will create opportunities and score goals," Ray told whufc.com: "Our defenders are protecting us and yet again have a clean sheet, an admirable stat for any team. 
When we are on the front foot we are at our best, if we continue to push the bar higher we have a good chance of continuing this success.

Karen Ray
"When we are on the front foot we are at our best, if we continue to push the bar higher we have a good chance of continuing this success. Today I learned that the girls want this, the girls trust me and they are ready to leave a legacy.
 
"Rosie Kmita and Molly Clark particularly impressed me today. Their link up play and desire to create opportunities for their teammates was a key factor in the second half success. We scored a few team goals today and for a coach that is the most rewarding thing to see."
With her side going nine games unbeaten, the general manager continued: "It is a great achievement for the players, staff and supporters. Everyone works tirelessly to create an environment that not only stimulates players to want to win, but also to influence their preparation. 
"Practicing under pressure enables players to trust themselves, each other and maintain clarity in the expectations needed to be part of this Club. They should be very proud of their achievements."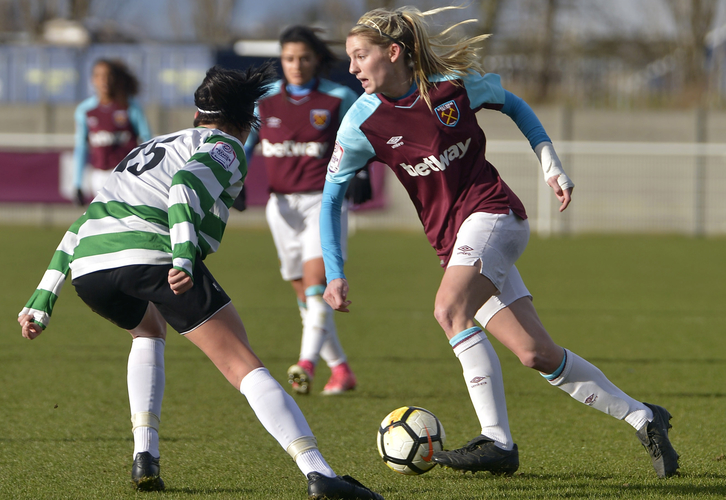 With five goals coming in the second half, the Hammers had taken the lead at half-time thanks to Mabey's finish, but Ray was unhappy with her team's showing in the first period. 
However, the interim head coach was thrilled with how the team responded to the half-time team talk.
Ray added: "The first half was sloppy, I reminded the girls at half time that our standards cannot slip and that the first 45 minutes was unacceptable. They have set a new precedent with performances and I now have to push them beyond that. 
"I made a couple of tactical points about how to break down their defensive block and the girls came out and executed, all the credit is on them. It's hard to score five goals against a team who are throwing themselves at every ball, and Swindon deserve full credit for their tenacious work off the ball."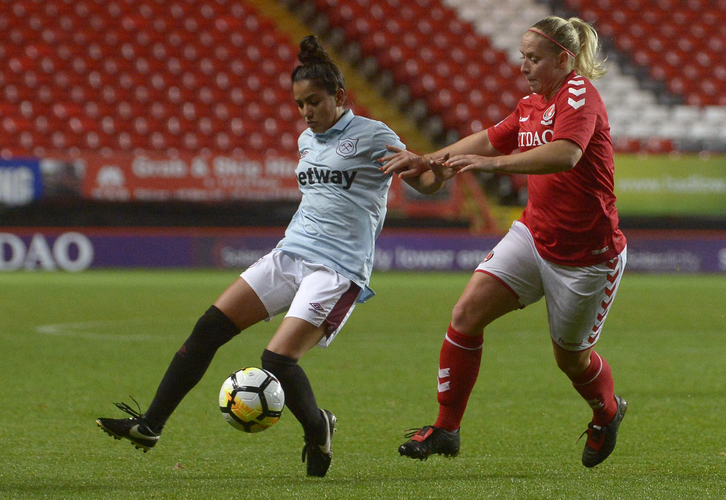 West Ham United Ladies' next match is a huge contest, in the final of the Women's Cup against Charlton Athletic. 
Ray knows the test the Addicks will pose in next Wednesday's match but insists her side will be ready for the final.
"Charlton are a very strong team and deservedly at the top of our league, we will respect that but certainly not fear it. Every training session is an opportunity for players to develop and for us to evolve as a team. 
"I am fortunate enough to have a strong group of staff who support the players' preparation and we will go into this game with a winning mentality and ensure we give ourselves the best opportunity to win our first piece of silverware. 
 
"One thing for sure is the more support we have the better, please join us on Wednesday 4th April and cheer the girls to victory."