West Ham United have returned 'together, stronger and better' from a beneficial week of warm-weather training, manager David Moyes believes.
The Hammers spent six days in Florida, where Moyes laid on a timetable of gruelling training sessions, team-bonding get-togethers and valuable downtime, all of which were enthusiastically received by his players and backroom staff.
The manager believes the trip has had a positive effect on the group which will be felt when the Hammers return to Premier League action a week on Saturday.
The good thing was that we pulled together and we've talked about it and how we're going to come back stronger and be much better

David Moyes
"It was a really good week," Moyes confirmed. "Obviously, we left on the disappointment of the result against Burnley, but I have to say it was the right time for us. We've come through a really long winter, so I just felt it was the right time to give the players some time away, with some good time together. We trained well in some good weather so, all in all, it went very well.
"The good thing was that we pulled together and we've talked about it and how we're going to come back stronger and be much better if we can be.
"We trained hard, the players will tell you they worked hard on the days we had [sessions] and they had a bit of time in the afternoons, so some played golf and some went fishing and some sat at the pool so, all in all, it was good."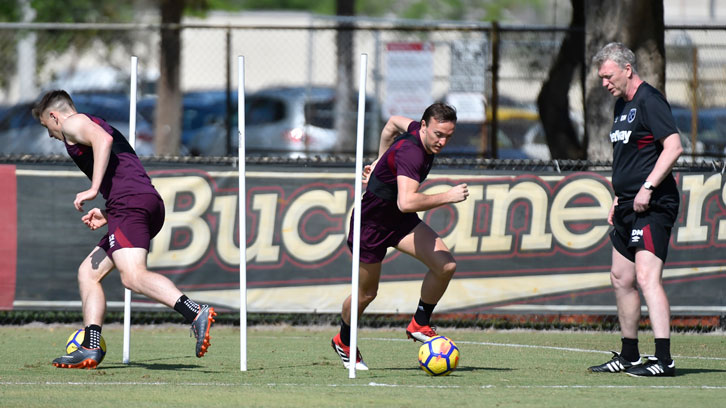 Moyes says he also sensed a renewed sense of purpose among the group as they prepare for their final eight Premier League fixtures.
"We know what the task is ahead of us and I also think it was a chance for bring the players, management and staff together.
"Overall, I just think [it was good] to see them together and hopefully coming back stronger and understanding how important the games are."
Before West Ham return to Premier League action against Southampton on 31 March, Moyes takes his squad to financially-stricken National League neighbours Dagenham & Redbridge for a friendly on Wednesday evening.
The manager believes the fixture has twin benefits, raising much-needed funds for the Daggers, while also giving his non-international players valuable pitch-time.
"They're our closest neighbours and in the football community you sometimes have to give a little bit back as well. With us being 'big brother', if you want to call it that, and nearby, I felt that we should go to Dagenham and try to help them out financially.
"If they can get a bit of a crowd and some money from it, great, otherwise we may have taken a game somewhere else, so it's actually fitted in quite nicely for us because, with having no game for three weeks, it means we'll go there and give some players some minutes.
"All the players who are not on international duty will play some time in the game, so we'll try and give them a run around for a little while."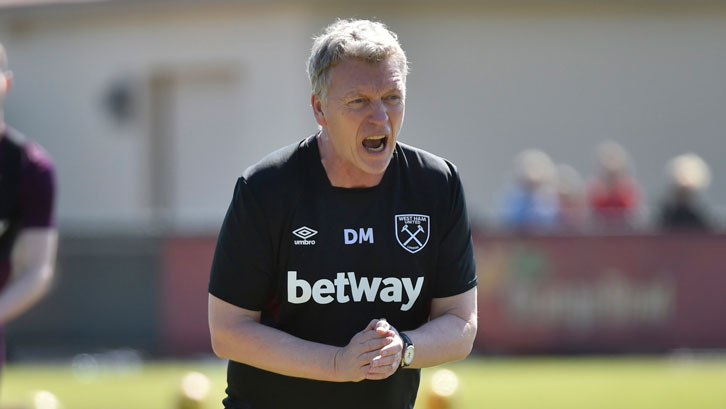 As someone who began his career with Glaswegian club Drumchapel Amatuers and played lower-division football with Cambridge United, Shrewsbury Town and Preston North End, Moyes is acutely aware of the need for Premier League clubs to look after their local neighbours.
"So many players, over the years, have come through lower-league clubs, and so many young talents get chances with lower clubs and then they get picked up by the bigger clubs.
"In this area, as well, in the East End of London, it's really important that we support the teams around us and obviously, with Dagenham being very close to us, we felt it was right to go and give them our backing.
"When they asked us about six or seven weeks ago, we had no hesitation to do it."
*Tickets for Wednesday's fundraising friendly at Dagenham & Redbridge, which kicks-off at 7.30pm, will be available on the night at Chigwell Construction Stadium.