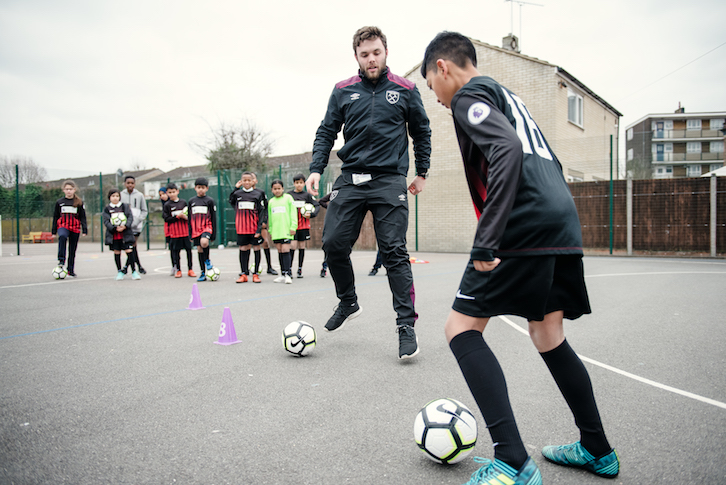 West Ham United's Foundation has delivered the Premier League Primary Stars programme at Manorfield Primary School, based in the London borough of Tower Hamlets, during the 17/18 season. As a school, they face many of the day-to-day challenges shared by primary schools around the UK. However, head teacher Paul Jackson has overseen a renewal of the school's culture and performance in recent years, reflected in Manorfield's latest Ofsted rating of "outstanding".
The school has been using Premier League Primary Stars resources in a range of curriculum areas, including Maths, English and PE. The programme has also provided inspiration for initiatives designed to boost literacy among boys, including a football-themed reading area in the school library and a Book Swap Club where football books have proven to be popular among boys and girls alike.

In 2017 the school also benefited from the Kit & Equipment Scheme, receiving a full Nike football strip comprising of 14 Nike football shirts, 1 Nike goalkeeper shirt, 15 pairs of shorts and 15 pairs of socks. 
The kit has been hugely popular with the girls' and boys' football teams in years 5 and 6. Tanzil in year 6, an Arsenal fan and aspiring striker, explained why it means so much to pull on a Premier League Primary Stars shirt.
"Football inspires us – it's about coming together, meeting new people, enjoying life, having fun. It's not always about winning, it's about pride in who you play for and what you do."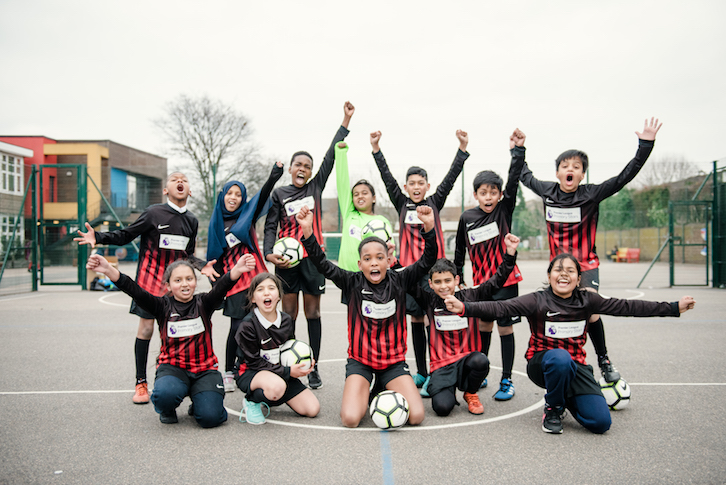 Class teacher Adam Eastick explained that the new kit made an immediate impact on his pupils. "They walk a bit taller when they wear it. It's a really high-quality kit andas a school facing funding challenges, it's great to have this kit provided by Premier League Primary Stars."

"Giving the girls pride in their kit and their representation of the school has also helped more of them to participate in team sports, which is great to see. As a result, I now have four girls who are really talented footballers and they're taking it forward as a sport."
Ross Williams, Senior School Development Officer at West Ham United's Foundation, agrees with that sentiment: "Ever since we first introduced the Primary Stars programme into schools, we've seen such a transformation within the pupils. This Kit Scheme has taken that to the next level - the sheer excitement of the kids when they pull on the Premier League Primary Stars shirts is amazing to watch, and we've loved being involved with it."
This year's application window for the Premier League Primary Stars Kit & Equipment Scheme runs from Monday 19 February to Friday 6 April. Successful applicants will receive their kit/equipment from September 2018.

Schools should visit https://plprimarystars.com/kit-scheme for details on eligibility and how to apply.