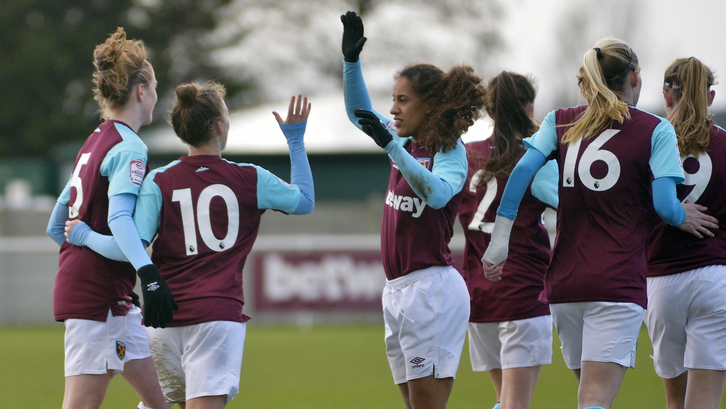 West Ham United Ladies will play Fylde Ladies in the final of the FA Women's Premier League Plate on Sunday 15 April 2018. 
The Northern Division side bested Luton Ladies 2-1 in their semi-final this past weekend and will play the Hammers, who defeated Hull City Ladies 3-0 last week. 
The final will be contested at Hednesford Town's Keys Park Stadium in Cannock.
A kick-off time and ticket information will be confirmed in due course. 
Speaking on playing Fylde in the final, general manager and interim head coach Karen Ray said: "One of our analysts went to their semi-final game and he will be able to give us a good account of what we need to look at. 
"We can analyse how they played, and we can prepare the girls as best we can to go and get some silverware. We're in a good place and we're on good run and I don't foresee any reason why that should stop."
The FA WPL Plate final, involving the West Ham United Ladies, will be featured on a day of Ladies football at the Keys Park Stadium, as the FA WPL Reserve Cup final will also be played between Portsmouth FC Ladies and Stoke City Ladies.