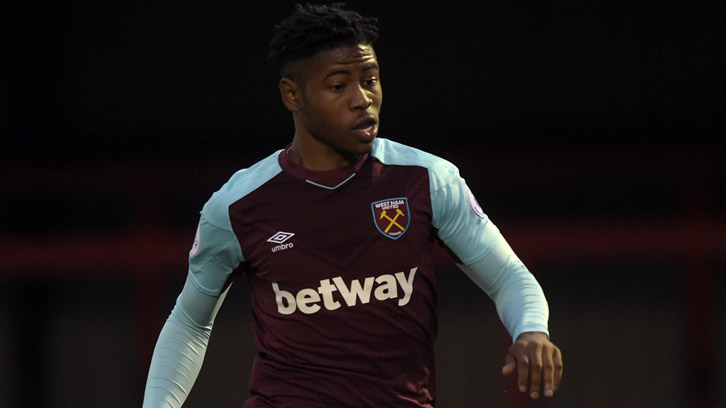 Jahmal Hector-Ingram is unsure of the test Chelsea will bring to West Ham when they visit Dagenham and Redbridge's Chigwell Construction in Premier Leauge 2, but is hopeful his side will be up for the challenge.
The Hammers last faced Joe Edwards' side back in October, recording a 0-0 draw at the Blues' Aldershot Town home.
Forward Hector-Ingram came off the bench in that closely contested fixture but could not bag a winner for the Hammers, who will be hoping to this time record maximum points to further secure their spot in the top six.
Ahead of Sunday's clash, the 19-year-old said: "I don't think, from the last game, we can take much from that game and say that Chelsea will play a certain way.
"I think instead, all our focus will be on playing to our best and focusing on ourselves rather than the opposition and things should go according to plan.
"We haven't played in a little while now so I know that the whole squad will be buzzing for the game and they'll all be really up for it.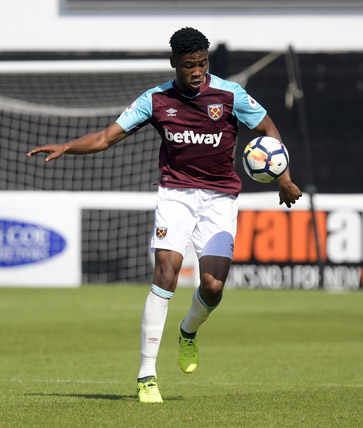 "It's just a case on focusing on ourselves and we will have to wait and see what Sunday brings for us."
Hector-Ingram has started three of the Hammers' last four Premier League 2 matches since top scorer Toni Martinez left for Real Valladolid on loan, but is yet to register a goal for the U23s this season.
The striker admitted the campaign has been difficult from a personal point of view, but explained he has learnt from the experience nevertheless.
"I've found it hard, for the first time at West Ham," Hector-Ingram acknowledged. "I haven't started as many as I'd hoped this year, and obviously I haven't scored.
"In the long run, this season will definitely benefit me. I'll definitely be prepared for this experience if it comes around again and I'll be better for it.
"I used to think that if I don't score then I didn't have a good game. But as time as gone on this season, I've begun to understand that there's more to it than just scoring goals.
"I have to still try and give a good impression when I'm playing, regardless of what happens. For me, if I don't score, somehow I win a few penalties, so that also contributes to the team.
"I've made a lot of appearances of the bench in the first part of the season and then getting a few more starts in the second part of the season. I'm just trying to take every opportunity that comes my way and just try to show what I can do in the fixtures we've got left, starting with Chelsea on Sunday.
Season Ticket Holders can attend Sunday's Premier League 2 clash at Dagenham and Redbridge's Chigwell Construction Stadium against Chelsea free of charge alongside Claret Members.
Otherwise, tickets are priced at £5 and £3 respectively and can be purchased at the gate on the day of the game, which kicks-off at 12:05pm.