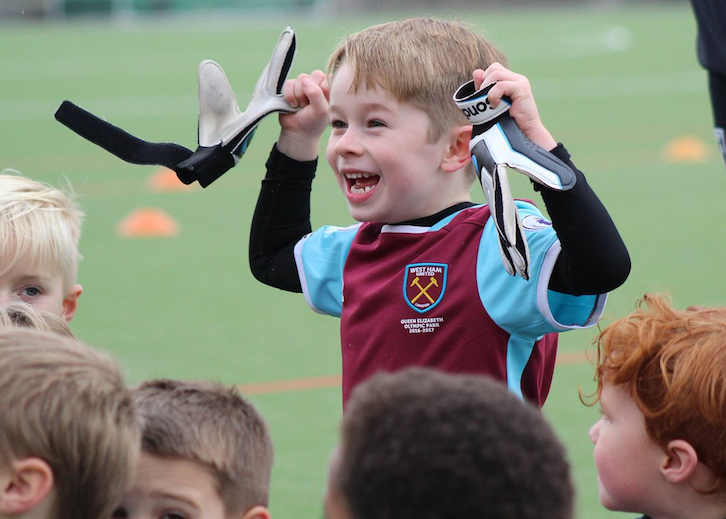 With the Easter holidays a little over 3 weeks away, West Ham United's Foundation will once again be hosting their fantastic Soccer Schools across East London and Essex.
The courses provide a safe, friendly and enjoyable learning environment for youngsters to improve their fundamental skills through the use of challenges and small games. Having already seen improvements over the last two courses, the Soccer Schools have continued to grow from strength to strength, providing fantastic fun and sporting opportunities for the youngsters who attend.
The Soccer Schools also sit at the foundation of a development pyramid that encourages the youngsters to test and experiment creatively their own abilities, while Academy scouts and coaches attend each venue. Recent holiday programmes have seen several youngsters referred to the Club's famed Academy!

Aidan Boxall, a parent who has sent his child to several Foundation Soccer Schools in the past, said "'The reason I keep bringing my children to the West Ham Foundation Soccer Schools are not only because the training is a very professional but because I feel it is a very safe environment for my children."
That sentiment is echoed by Bryan Glover, Head of Football Development at the Foundation. "Keeping our young people safe is at the heart of everything we do, and we are committed to ensuring all of our courses are high on quality, safety and of course fun!"
With more venues and a greater commitment from the Foundation to delivering fun, safe activities during the Easter Holidays, there's never been a better time to attend!