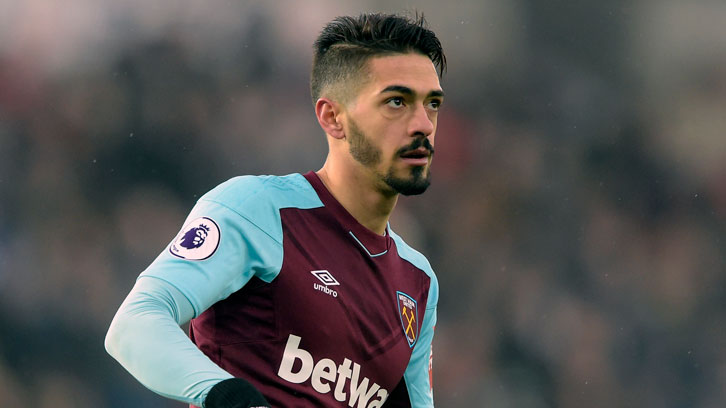 Manuel Lanzini is determined to give the Claret and Blue Army 'something to cheer about' when West Ham United host Burnley.
The Argentina attacking midfielder will make his first London Stadium appearance since 20 January when the Hammers tackle Sean Dyche's side in a vital Premier League fixture on Saturday afternoon, having missed the draw with Crystal Palace and win over Watford with a hamstring injury.
And now he is back in action, the No10 is determined to help West Ham maintain their unbeaten home record in 2018 by scoring a win that will boost his side's chances of steering clear of relegation.
I believe we will stay up. I'm really looking forward to changing the situation we're in

Manuel Lanzini
"It's great to be at home playing at our ground where we get great support and we're working really, really hard to give our supporters something to cheer about," said Lanzini, who has registered three goals and six assists in 20 Premier League appearances this season.
"It's great that six of our remaining nine matches are at London Stadium, but we need to win all of our games and we need to look forward and be positive. Every game is important to us and we're not really looking any further than this game [against Burnley]. We've worked really hard this week and whatever happens after that we'll have to see then.
"I have full confidence we are going to be able to stay in the Premier League. We have a great group of players, a great team and good people around us too and we believe we can do that."
West Ham have lost both matches since Lanzini returned to action, both by 4-1 scorelines, at Liverpool and Swansea City.
Those results will undoubtedly have dented belief and confidence to some extent, but the No10 insists he remains confident the Hammers will amass enough points to preserve their top-flight status, starting with victory over seventh-place Burnley.
"I think we'll stay up. That's all I am really focusing on at the moment, there is nothing else in my head and I believe we will stay up. I'm really looking forward to changing the situation we're in.
"It always takes time to come back from an injury but I'm doing my best to get back to 100 per cent now.
"The team didn't perform as well as they could in those two games and it is never nice to lose in a match. We're sad when we lose a match but we are really trying to turn things around and we believe we can."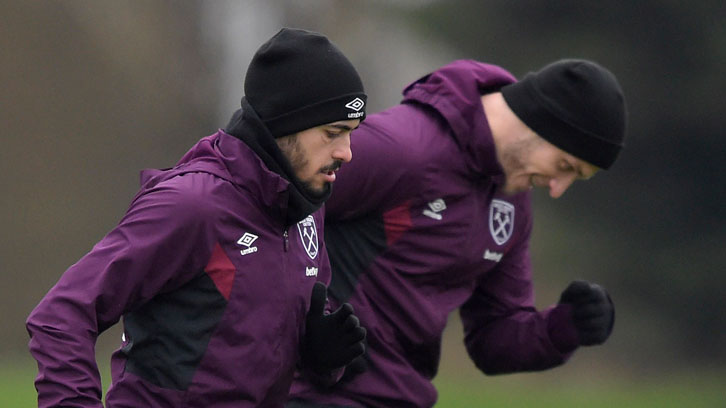 West Ham's chances of success against Burnley will rest on the shoulders not only of Lanzini, but also the man he has struck up a close relationship with on the pitch, Marko Arnautovic.
Just as they did at Stoke City and Huddersfield Town and at home to Chelsea, the South American says he and his Austrian teammate are ready to fire the Hammers to another important victory on Saturday.
"He's a great player and we play really well together. The team put responsibility on us to score the goals and help win the matches and that's exactly what we intend to do."