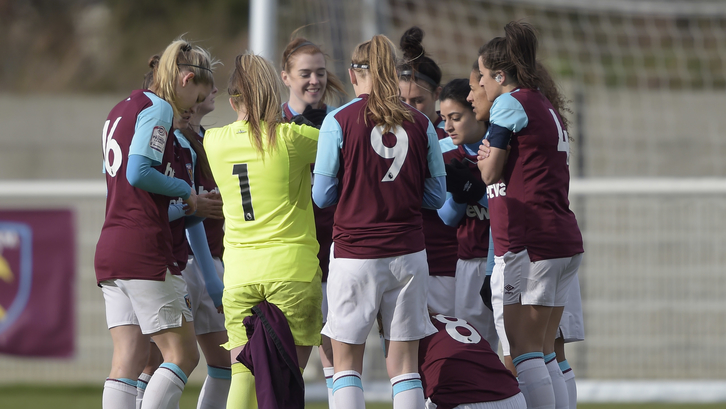 West Ham United Ladies assistant coach Myles Smith was impressed with the side's effort in the 3-0 WPL Plate semi-final win over Hull City.
Two goals from Kelly Wealthall put the Irons on their way to victory on Sunday before a terrific strike from Andria Georgiou sealed the result.
The semi-final win comes after a difficult week for the Ladies, with training interrupted due to the snowy conditions, but Smith was thrilled with how his team conducted themselves in the contest.
"I think the effort and the hard work from all the girls this week has been tremendous," Smith told whufc.com. "It's been a difficult week with the weather, but the way the girls and the staff have reacted has been magnificent. Everyone involved has put in a maximum effort, and that has been huge, and we've got the rewards for that in this win."
I think the effort and the hard from all the girls this week has been tremendous

Myles Smith
On the match itself, he added: "Before the game we knew Hull were going to be a challenging opponent. We never underestimated them and we always knew it was going to be tough. At half-time we recognised that further.
"One of the things we said was asking Kelly to get higher and stretch their defence a bit more, which would allow our midfield attackers to have more space on the ball. Today, the credit goes to the players. They recognised where the space was on the pitch and where to move the ball to."
As an active coach in the West Ham Ladies Academy, Smith took particular delight in the performance of 16-year-old Wealthall, with her two goals putting the Hammers on their way to the win.
"For me, Kelly's performance was absolutely fantastic," the coach continued:  "To have a 16-year-old player who has come through the ranks, scoring twice in a semi-final, is massive.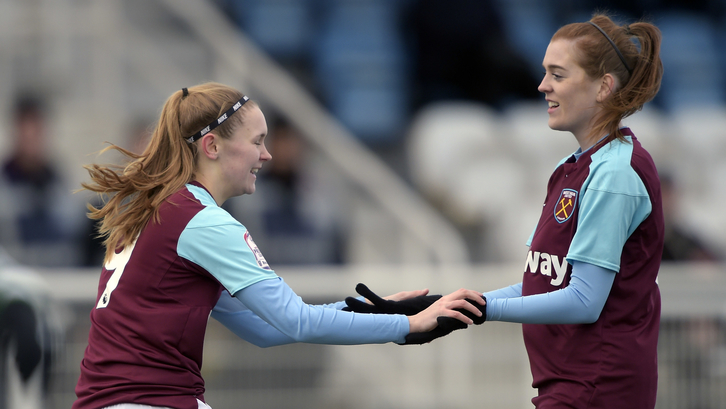 "She had a great tournament away and now she's come back and continued that form. She showed on the pitch today that she's a quality player and she's given us a lot of think about, which ultimately is what we want. We want these young players to come through and push for their spots."
With two cup finals now in the imminent future for West Ham United Ladies, Smith admits there is a growing excitement among the squad for the chance to win silverware this campaign.
"Part of the challenge now is keeping the player's heads level and feet on the ground. We said to our girls that this game, in a way, was like a final. Now we're in two actual finals and we will need to manage that.
"The major part though, is to keep doing what we've been doing. We have to keep putting in the same effort every single week and we have to keep improving. We've had a fantastic 2018 and if we keep doing what we've doing and keep pushing to be better, we will enjoy a successful end to the season."