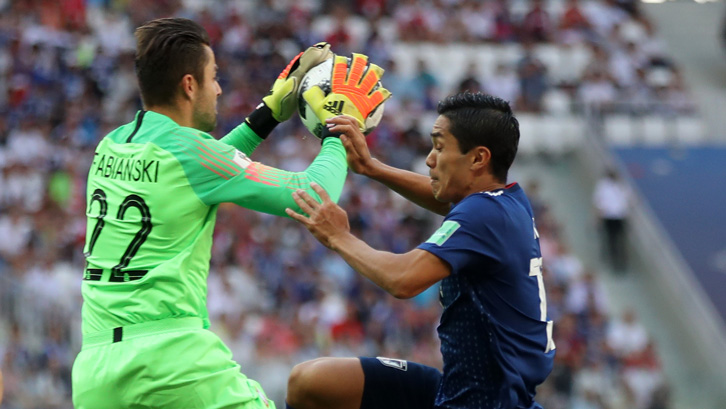 Lukasz Fabianski is 'happy to start a new chapter' with West Ham United after Poland disappointingly exited the 2018 FIFA World Cup finals at the group stage.
The goalkeeper was recalled to the starting XI for Thursday's 1-0 Group H win over Japan in Volgograd, and rewarded manager Adam Nawalka with a string of saves and a clean sheet.
However, with Poland already eliminated after losing their opening two group-stage games to Senegal and Colombia, the experienced stopper admitted the Poles were disappointed with their overall performance in Russia.
With his World Cup experience now over, Fabianski will have a short break before joining up with his new West Ham teammates ahead of his first Premier League season at London Stadium.
From the new season, I will be a West Ham goalie. I am happy to change club and start a new chapter

Lukasz Fabianski
"First, I'm going back to Wales," the former Swansea City stopper told the media, when asked what his immediate post-World Cup plans are. "I need to pack there, because as you know from the new season, I will be a West Ham goalie. I am happy to change club and start a new chapter."
Reflecting further on his experience in Russia, Fabianski admitted Poland 'cannot be satisfied' with their performance at the World Cup, despite ending their campaign on a winning note.
"Of course, our final game was important as this is the World Cup. We wanted to win and we are very happy that we succeeded. However, n the wider perspective, however, we cannot be satisfied. What happened on Thursday is a small plus against many negatives.
"Our goal for the tournament was definitely different than just winning against Japan, so we treat the result with mixed feelings. This win was a complete minimum, because of the lack of points [we had collected in our first two matches]."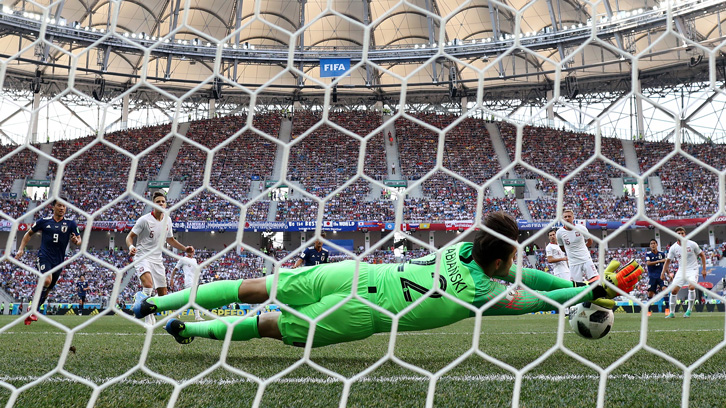 Fabianski's first-half performance laid the platform for Poland's first World Cup finals win since they scored another consolation victory over Costa Rica at Germany 2006.
The 33-year-old made first-half saves from Yoshinori Muto, Gotoku Sakai and Takashi Usami to ensure the Europeans went in goalless at the break.
Poland then went ahead on 59 minutes when Rafal Kurzawa delivered a free-kick from wide on the left and Jan Bednarek expertly converted past Japan goalkeeper Eiji Kawashima.
Despite Fabianski's heroics on his 46th appearance for his country, Biało-czerwoni finished bottom of Group H with three points, with Colombia advancing ahead of Japan, with Cheikhou Kouyate's Senegal also eliminated.
The Hammers new boy said that, despite their earlier failures, the Poland squad were determined to reward their supporters with a positive result.
"We were aware that another failure would be a reason to be ashamed. We talked about it. We did not want to lose again. However, the joy is not full, because these points did not see us advance to the Round of 16.
"Why did not it work out? I do not know, maybe we have not taken to the World Cup as well as we could have done. It's hard for me to explain it.
"The first match certainly had a big impact. We did not play well. Senegal did not [play well either], but they were patient, waited for the mistake and won.
"In autumn, we will try to rebuild the fans' confidence."
The goalkeeper could come up against his new Hammers colleague Declan Rice when he next meets up with his national squad, with Poland hosting the Republic of Ireland in a friendly in Wroclaw on Tuesday 11 September. Before that, the Poles travel to Italy in the UEFA Nations League A Group 3 on Friday 7 September.