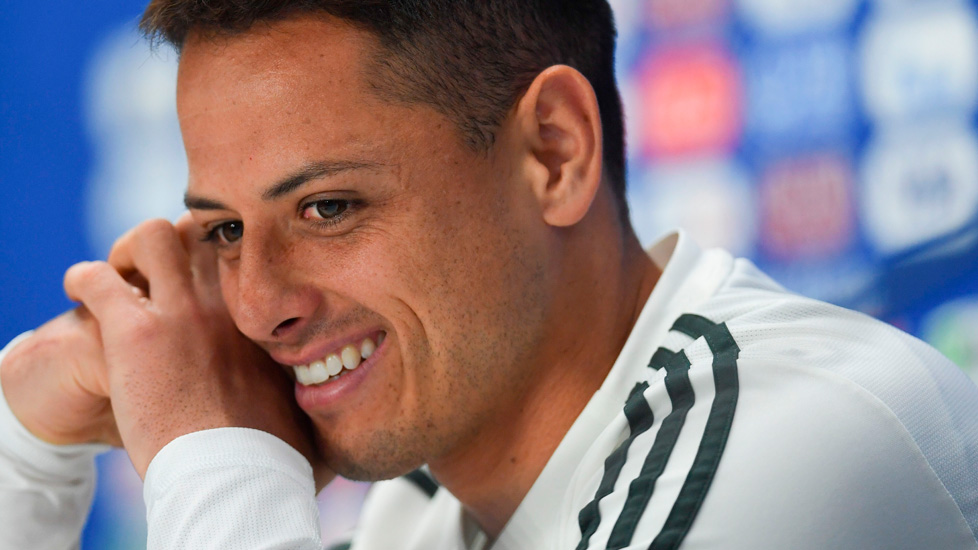 Chicharito insists Mexico possess the mentality required to take their FIFA World Cup beyond the group stage and into the latter rounds over the next two weeks.
El Tri have a perfect record of two wins from two in Russia, but are not yet certain of making it through to the Round of 16 after Germany's late winner against Sweden meant all four teams in a tight Group F still stand a chance of qualifying.
Mexico's victories against Germany and South Korea leave them in pole position, needing just a point against Sweden in Ekaterinburg on Wednesday to seal top spot, and Chicharito is sure his team is ready to achieve that.
The Hammers striker's goal against South Korea at the weekend was his fourth at World Cup finals spanning back to 2010 in South Africa, but he is less interested in personal milestones than the targets of the team.
"Believe me, this team has deserved to win in the past and it deserves to win on Wednesday," Chicharito said. "We are facing an opponent that knows how to work very well and got to Russia after knocking out Italy. This is the group of death.
"We are the only team with six points not to have already qualified but this is a magnificent opportunity to break that ceiling and demonstrate that we can do this after working hard.
"Let's let football speak for itself - we're going to give our best and enjoy the match against Sweden, as we enjoyed our prior matches. We are highly motivated, very confident and we really hope we can qualify for the Round of 16.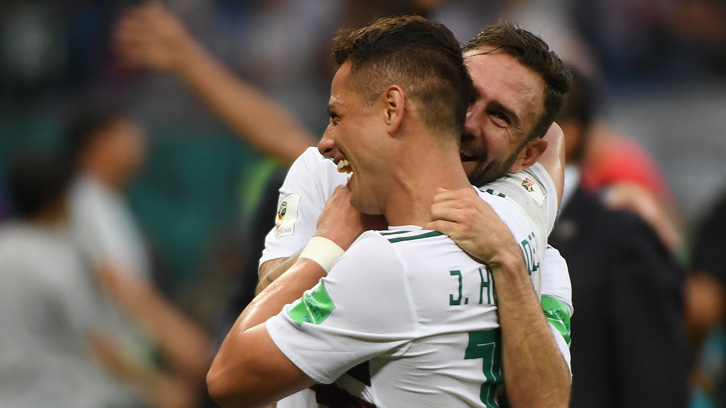 "We didn't actually see Toni Kroos' goal against Sweden as we were on the bus going towards the airport following our game. We won our second match, we had the six points, but never in our minds did we think this would be an easy group.
"We've dealt with our opponents with great respect, thinking they are going to come onto the pitch with all their qualities and all their virtues, but always trying to beat them of course.
"We still haven't qualified, but I'm positive. I look at any circumstance in life as a great opportunity and it's going to be a great match against Sweden.
"It's not only a question of thinking 'I want to see myself as a world champion', it's about seeing the whole country excited and backing us and the players who are on the bench are equally important.
"We are not arrogant, we are doing everything possible so we can deserve to win our matches and to win a World Cup. That's what we're pursuing, we want to imagine the impossible and accomplish the impossible."