New West Ham United Ladies signing Claire Rafferty believes her new side have the set-up in place to become one of the FA Women's Super League's leading sides. 
Rafferty signed with the Irons this week after spending over a decade with Chelsea, helping the Blues to win two WSL and FA Women's Cup doubles. 
The left-sides defender recognises that success for the Hammers, who were granted a spot in the newly formed, first women's professional football league in England through the application process, won't come overnight. 
But Rafferty is ready to shoot for the stars with West Ham, targeting a shot at the top four in the side's maiden campaign in the division. 
"You can't get instant success," Rafferty told West Ham TV.  "It's about growing and learning as a team, and taking this first season and using it as a learning curve.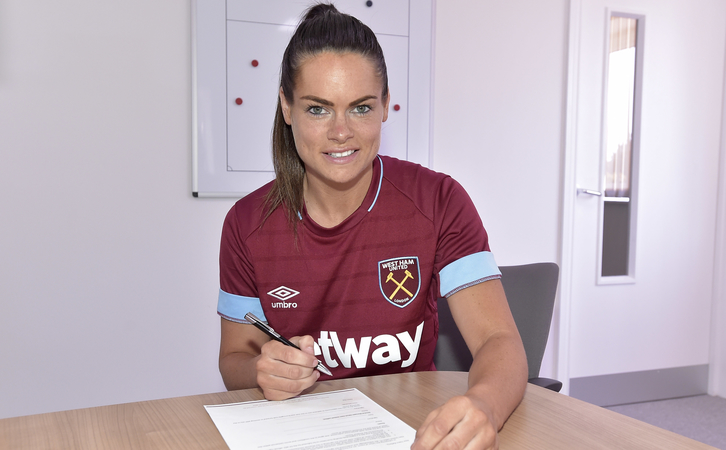 "There are great facilities here and there's a good set-up for the Ladies. I think we could go for the top four. I don't think that's unrealistic. If we can get pre-season right, I really think that's something we can aim for. 
"I think if you bring the right players in and they're players that have a winning mentality, then they are going to know what it takes to beat the likes of Chelsea, Arsenal and Manchester City. If you get the right players in, who are good people as well as good players, then I think that will go very far, especially for this club."
Rafferty's 11 years with the Blues saw the England international move with the club into the WSL, and the new Hammer is ready to use her experience of that transition to help her fellow players settle quickly into the new league. 
She continued: "It's going to be a day-to-day challenge. Going full-time and professional is going to be a new thing. 
"I was at Chelsea when we went into the WSL so I know what it's like when there's new beginnings. I think, with that kind of experience, I can help out the other players. I feel like these experiences will really bode me well in terms of helping out other players in the team."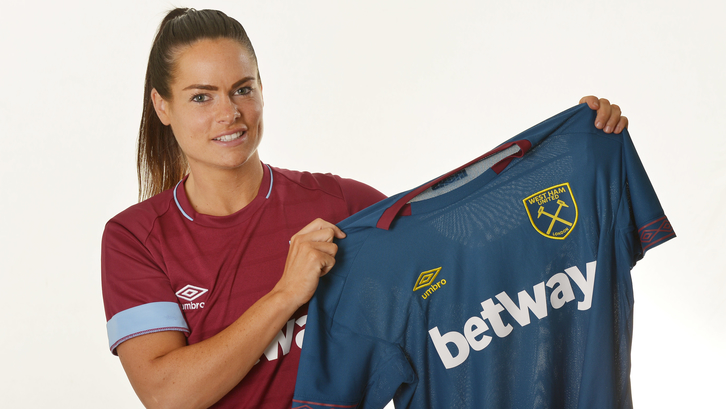 There's only one objective in mind for Rafferty as West Ham prepare for a first season in the Women's Super League – win matches and show that the club is ready for the challenge of playing in the top flight of the ladies' game.
"The expectation is to win and nothing else is good enough," Rafferty added.  "That's what I bring and, if other people don't have that same expectation, I will probably be having a word. I like to see myself in that leadership role, in terms of helping out other players and getting stuck in. 
"I want to win. I'm here to win and I know Karen and Matt are too. I want to enjoy my football and enjoy playing for a new team. I want to enjoy a new challenge and everything that comes with that." 
Season Tickets for West Ham United Ladies' first campaign in the FA Women's Super League are on sale now!
You can follow the Ladies' journey into the WSL in person from just £15! Follow the link here for more information!