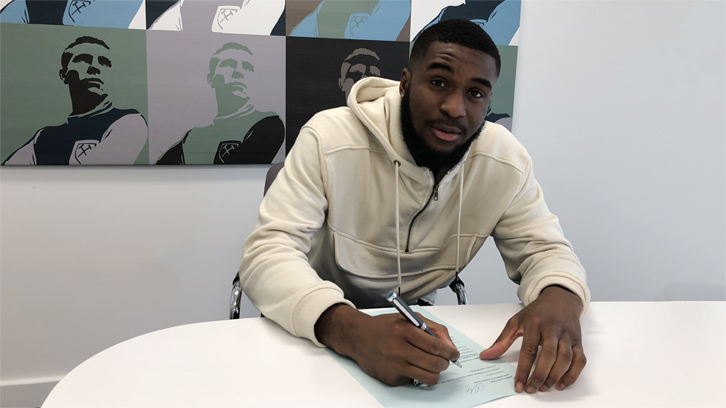 West Ham United are delighted to announce that midfielder Moses Makasi has penned a new one-year contract with the Club.
Makasi – who captained the Hammers' U23 side in Premier League 2 during the first half of last season – has extended his stay in east London with the side he has been with since he was nine-years-old.
Having impressed for Terry Westley's side leading up to January last term, the 22-year-old left for League One outfit Plymouth Argyle on loan as the Pilgrims attempted to sneak into the third tier play-offs having been in the relegation zone of the division at Christmas.
And with Makasi playing a key part, from scoring on his debut to leaving the side due to injury in April, Neil Adams' team came mightily close to achieving their top six ambitions before losing out on the final day.
For the West Ham youngster, though, the experience was a valuable one and having secured a new deal, Makasi is hoping 2018/19 can be just as fruitful.
"It's a proud day putting pen to paper for another year of playing for West Ham, obviously it's a pleasure for me and I've just got to keep going for next season and see where it takes me," he said.
"I was pleased with my season last year. I obviously came in and took on the captaincy and then went out on loan, scored on my debut and played seven games before then getting injured. The injury came at a bad time but overall it was a good season and a good loan period and hopefully I can be as successful next season.
"Fighting for the play-offs, playing men's football and chasing points; I really enjoyed my time there. It was a great experience and a really good move for me. There is nothing else like that, playing for three points twice a week.
It's a proud day putting pen to paper for another year of playing for West Ham, obviously it's a pleasure for me

Moses Makasi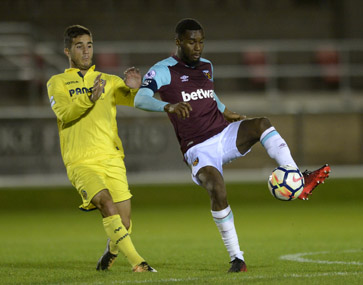 "So hopefully now I can take all the experiences of last season into the new campaign when I'm fit and hopefully it will put me in a good place."
With new boss Manuel Pellegrini arriving at the Club this summer, Makasi – currently working his way back to fitness after a cartilage tear in his knee – is hoping to impress the Chilean upon his return to action.
"We have a new manager and my first thoughts now are to try and get fit and see what the thoughts of the first team manager are for me. Obviously I want to impress once I get fit and that is the aim to begin with.
"It's always good when a new manager comes in because he has likely never seen any of us play and the first impression is important. Hopefully I can get my knee right, get fit and push myself into contention.
"The recovery has been going really well. At first it was really hard to take that I was injured, and it's never nice. The target now is to return for the middle of September but you know with these injuries, any hiccup can affect you so I have to focus on working hard and looking at that date as the aim."