Ryan Fredericks believes he has signed for West Ham United at an exciting time in the Club's history. 
The 25-year-old will officially join the Hammers on a four-year deal on July 1 from Fulham and is excited to be making the move to the Premier League with the Irons. 
The appointment of Manuel Pellegrini as manager serves as an indicator of the Club's ambition, according to Fredericks.
"West Ham is one of the biggest clubs in the Premier League," Fredericks told West Ham TV. "Everyone knows the history of West Ham and there's a lot of factors that brought me to the club. 
"It's an exciting time for West Ham. The club have just brought in a new manager in Manuel Pellegrini, and it just felt like for the next step of my career, I would be best suited coming here."
Fredericks joins West Ham after three years with Fulham, a period which culminated in the defender being named in the PFA Championship Team of the Year and achieving promotion through the play-offs, after a hard-fought win over Aston Villa at Wembley.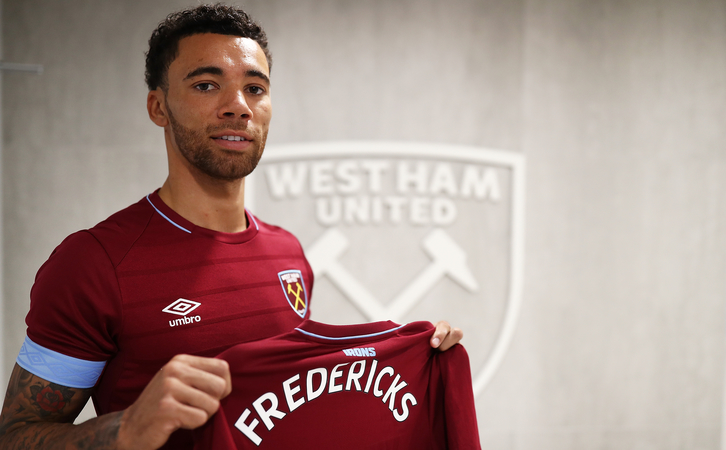 The Hammers' first signing of the summer is now ready to test himself in the Premier League with the Irons.
"It's everybody's dream to play in the Premier League," Fredericks continued. "It's what I've been grafting towards for the last few years. I just can't wait to get going.
"It's going to be the next step up, but I think I've been ready for it for the last couple of seasons. I'm raring to go." 
Renowned for his pace, Fredericks has transferred the speed that won him a district championship in the 100m as a youngster onto the football pitch. It has become a valuable weapon for a right-back who also provided seven assists last term.
"I've not run the 100m for a long time!" Fredericks continued. "Not since I was around 14 or 15-years-old. But it's part of my game that I look to use on the pitch.
 
"I look to bring aggression to the pitch. First of all, I'm a defender, but modern full-backs are expected to get forward and put balls into the box, and bring exciting play.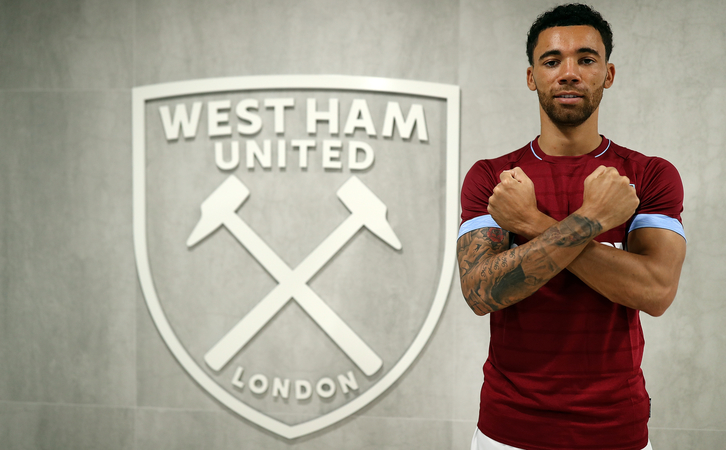 "I'm an attacking full-back that likes to get stuck in and run around, and get up and down the line."
Having signed a deal that will commit Fredericks to West Ham until he is 29, the right-back is aspiring to spend the best years of his career at the Hammers.
Fredericks is eager to get the 2018/19 season underway so he can show just what he can do.
He added: "I don't want this to just be a quick stop. Hopefully I can play my best years here, going into the prime of my career, and learn the things I need to do here.
"I just want to play as much as possible and help the team, whatever my role is going to be. I'm young and I'm hungry to play and I want to kick on, with the club, to the next level."