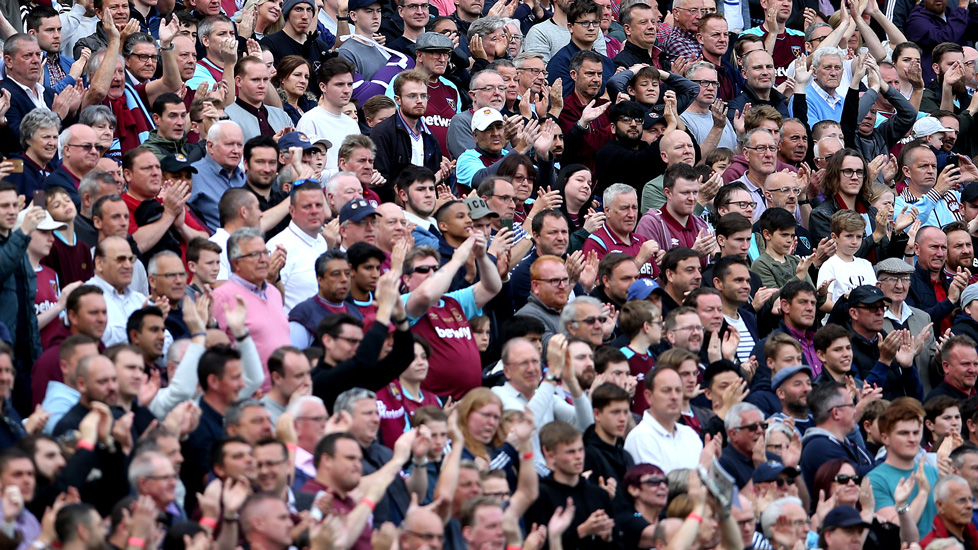 West Ham United are delighted to announce a record number of Season Ticket renewals for Manuel Pellegrini's first season at the helm.
At Friday's 5pm deadline, renewals had surpassed the record number achieved ahead of the 2017/18 Premier League campaign, with 92% of supporters having renewed for the forthcoming season at London Stadium.
With members on the Waiting List seizing the opportunity to take their seats for all 19 Premier League games at London Stadium for the 18/19 campaign, Season Tickets are set for another early sell out in our third season at London Stadium and your backing is sure to make a big impact on the pitch as the team looks to push on in the new season.
Captain Mark Noble said: "I've said it a million times and I'll say it again - the West Ham fans never fail to show their amazing support.
"I've been coming to West Ham for nearly 30 years, man and boy, supporter and player, and I can honestly say we've got the most loyal group of fans anywhere in the world. We are everywhere!
"On behalf of all the lads, I'd like to thank everyone who has renewed their Season Ticket for 2018/19. You can all be sure we'll be doing everything we can to repay your commitment.
"It's exciting times for West Ham. Thank you for being part of it!"
With the renewal deadline now passed, Monday will see the start of a six-day period of seat relocations, providing our loyal fans with the chance to move seats for the new season. As we have always stressed, the opportunity for seat relocations will be subject to availability.
After this, the ticket office will process the limited remaining seats for supporters on the Season Ticket Waiting List, with thousands having already registered their location preferences for the seats in question. Waiting List supporters will now receive additional information via email.
Due to the demand for Season Tickets and with a large number of supporters on the Waiting List, we will not be able to offer everyone on the list a Season Ticket for the 2018/19 campaign. However being on the Waiting List will ensure you are in the best position to secure a Season Ticket in future seasons – you can join here for just £10, which will act as a deposit and be used against the cost of your Season Ticket.
For more information on seat relocations please click here.
Everyone at West Ham United would like to thank our Season Ticket Holders for their continued and loyal support in this exciting time ahead of the season kick-off in August.