When Angelo Ogbonna sat down for an interview at Rush Green, Marko Arnautovic could not resist gatecrashing!
The Italy defender and Austria attacker's paths first crossed back in the 2009/10 season, when 21-year-old Ogbonna was establishing himself as a first team regular at Torino and a 20-year-old Arnautovic was making his way at Inter Milan.
Nearly a decade on, the pair are both West Ham United teammates and close friends, giving an honest appraisal of each other's qualities during an eventful chat!
Angelo, you've been back in pre-season training for three weeks now. How's it going?
Oggy: "Our pre-season was really good. We started well, training three times a day and we were off in Switzerland. It's a good start. We have new signings, so welcome to them.
"We are looking forward to the new season with a new manager, new staff and new players, so we are so positive for this season.
"We don't want to talk too much, because every time when you talk too much, something can not happen, so I think it's much better to keep our feet on the ground and work hard. If we work hard, maybe we can achieve what we have to achieve."
What about this guy, Marko? What does he bring to the squad?
Oggy: "He's a really big talent. I've known him since he was in Inter, so everybody talked about him.
"Now, he is an experienced player, so he can understand the Premier League really well and he can understand the situation on the pitch, not just tactical or technical, because you have to read the games sometimes.
"I think he is really good for us."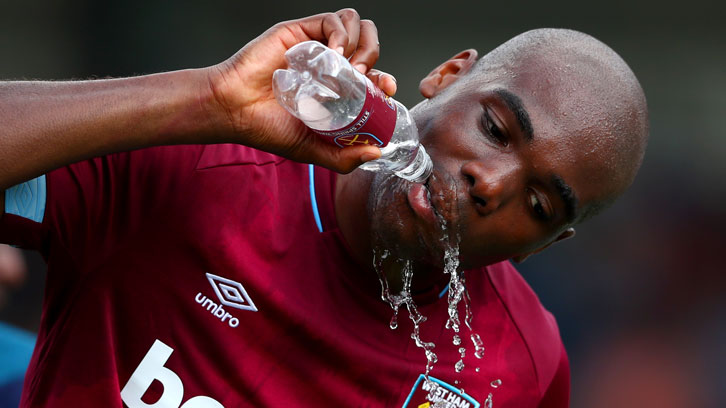 Marko, thanks for joining us! The squad has grown since last season, so what have you made of our summer business?
Arnie: "Obviously, we have made some very good signings and they are just here in their first week and have been here for a few days.
"We know a lot about Jack Wilshere and what he has done all these years in the Premier League. Fredericks and Diop are new faces for me. I didn't know them before but I can see in the training that they have some quality, otherwise they would not be here.
"For the other ones, everyone knew Andriy Yarmolenko and what he has done in the Ukraine. The league is not such a high challenge, but he played in the Champions League many games and he showed his quality against big teams.
"The other two guys, I've heard very good things about this Balbuena who came from Brazil. He was the player of the season in whole league. And Felipe Anderson, those players who played in Italy know what he is capable of and what quality he has. We paid big money for him and obviously we know he can do good stuff in front.
"It's now the time for those players who have come here to show what they can do."
OK, so with the new signings and the quality already in the squad, are our targets higher this season than last?
Arnie: "It was like last season when I came, I said 'top ten' and we finished way below our expectation. We still had a strong squad last season and were a little bit unlucky because we had many injuries and now I don't want to talk about what our target is.
"I want to see us win games and dominate the games in pre-season and how you train, you play.
"We are doing some good stuff in training. Obviously, it's new tactical things and new formations and we have to listen to it and learn carefully because we trust in what the coach gives us and put it on the pitch, because the coach can't help us on the pitch.
"We are going to see, of course. We have a tough game in the first game in the Premier League away at Liverpool, but we can show where we're at.
"But we need to show in the next three or four games where we are at in the pre-season and try to win them all and dominate and to do things right."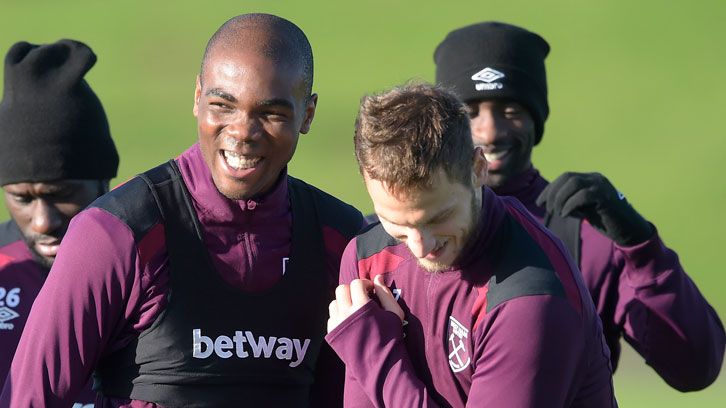 We've got lots of competition for places now, haven't we?
Oggy: "We have a lot of competition. We bought Issa Diop and he has shown he has got good qualities. He likes to fight, he reads the game.
"Balbuena, I didn't know him, but they said he was one of the best in the Brazilian competition. I think it's really good to have competition for the training and for the games. You can train with high quality and so I think it's really good when your team is competitive. You can fight for your place and fight for something good."
So, what's the best thing about Marko, then?
Oggy: "The best thing is he is a human being. It's so difficult in football to find a person to be human. As a footballer, it's too easy to be a footballer, but it's difficult to be a man."
And what's the best thing about Angelo, Marko?
Arnie: "There is no need to say too much. It's not just because he is next to me, and obviously people don't see this, but from the first day me and Angelo have been very close.
"Obviously we fight and discuss things as well, but this shows me we have a very good and strong relationship.
"He helps me, I help him. He doesn't like it when I say some things to him because he feels offended, but he has to listen to me because I only want the best for him and wish him the best. I don't want anything bad for him.
"This has to be the whole squad. We have to not hate each other because we are one team, we play for one club and we go all in one direction and not everybody in different directions."