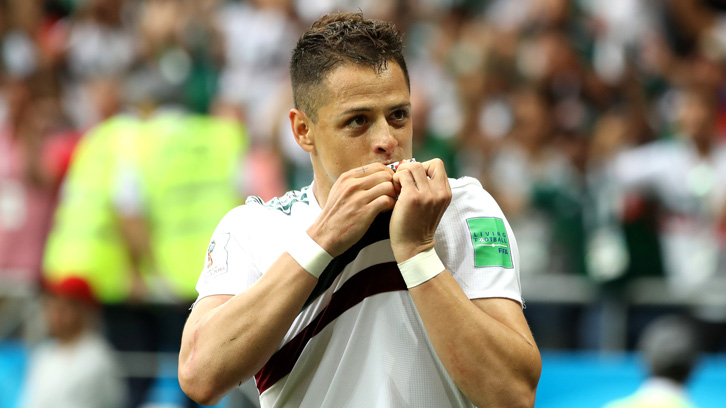 Manuel Pellegrini has told Chicharito he will be a 'very important player' for him at West Ham United.
The Mexico striker will be back in training at Rush Green on Friday following his 2018 FIFA World Cup exertions.
And, ahead of his return, the Chilean revealed he has already spoken to the 30-year-old about his plans for the new Premier League season.
"I spoke with Javier before he played the World Cup when I signed here and I told him that he would be a very important player here with me," Pellegrini confirmed.
Speaking to the national press at his official unveiling on Tuesday, the manager also spoke of his plans to utilise summer signings Jack Wilshere and Felipe Anderson – who were also presented to the media at London Stadium – in their most effective positions in his new-look Hammers side.
On Wilshere, Pellegrini is confident a plan put in place to manage the midfielder's workload and training programme will reduce the chance of the injury issues which affected the early part of his career returning in east London.
Wilshere has played 65 times over the past two seasons and, having made his West Ham debut in Saturday's pre-season draw at Preston North End, could be in action again at Aston Villa on Wednesday evening.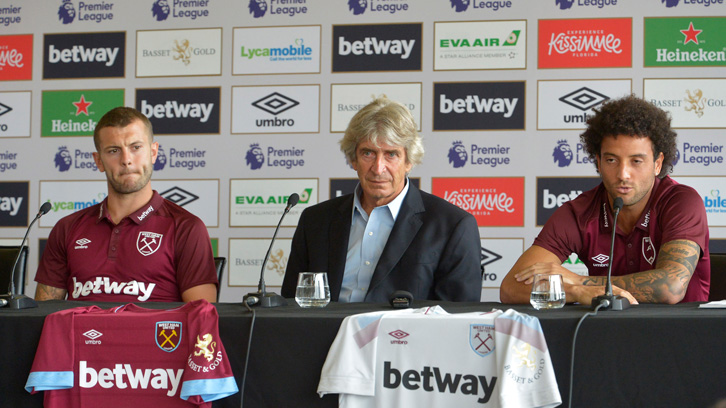 "I had very good conversations with him," said the manager, when asked about how he convinced the England international to join the club. "I tried to convince him that he is just 26 years old, that if he wants to go away to earn more money he can do it, but he was in an age where he can continue playing here.
"Where he will play? Good players play… Jack Wilshere will play as Jack Wilshere. You cannot change him. So, he will play in the position where he is more comfortable and do his best football.
"Undoubtedly he had quite a few injuries in the past. But the season he played at Bournemouth he played a lot of games. Last season he did not have too many injuries. We will try to keep him working in different ways to the rest of the squad. At the end of the year we will see what happens with him. But at the moment he is working well and in the way he likes.
"We are doing a plan with the doctor with him and with the physical manager. We are trying to do a different thing with him so he can be comfortable. And not to try to play every game of the season because he must work in a different way."
I spoke with Javier before he played the World Cup when I signed here and I told him that he would be a very important player here with me

Manuel Pellegrini
On Felipe Anderson, Pellegrini revealed that he had tried to sign the Brazil international winger when he was manager of Manchester City between 2013 and 2016.
The 25-year-old had enjoyed an outstanding 2014/15 season at the Stadio Olimpico and the manager felt he could make a real impact in the Premier League – a feeling he will now put into practice at West Ham
"I followed Felipe Anderson when he was at Lazio and I wanted to bring him here to Manchester City," he confirmed. "He had a great season there in Lazio three years ago and when you are in clubs like Real Madrid and Manchester City you must follow always a lot of different options because you are allowed to bring in the player you want.
"You cannot make mistakes so part of the work of being manager of those clubs is to see all of the important players that you can bring to the club.
"[I am pleased we could spend a club-record fee on Felipe Anderson] because that demonstrates that in this moment that David Sullivan has wanted to build a strong team. When he convinced me to come here, one of the reasons was that he told me he was going to bring good players."