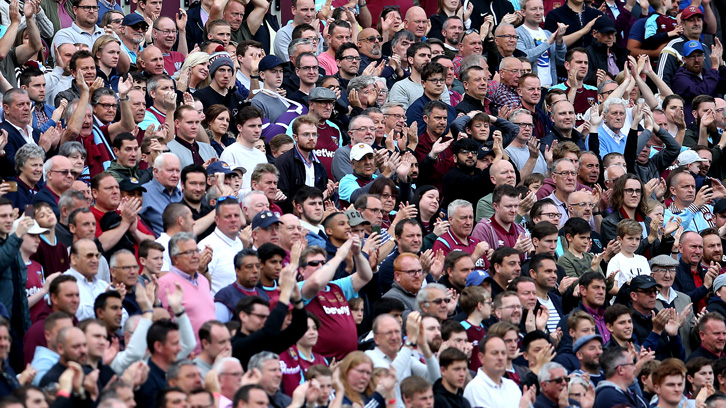 With all 52,000 Season Tickets sold, West Ham United can confirm Standard Match Ticket pricing for the 2018/19 season.
The Hammers have a number of huge home games in the opening months of the season, with visits from Chelsea and Manchester United in September and Tottenham Hotspur the following month.
For these Category A fixtures, for the first time at London Stadium, Claret Kids Members will receive access to a special Under-16 Match Ticket price, so they can watch the big games from as little as £25. What's more, Claret Kids will also benefit from two Kids for a Quid Premier League fixtures to be selected by the Club.
Full information on Match Ticket prices can be viewed here, which include a £5 saving on Premier League home match tickets for Claret Members, when they purchase during their priority booking window.
There will again be Category C priced fixtures where Claret Members can secure a Standard Match Ticket from just £25 for Adults and from £12.50 for Over-65s, Under-21s and Under-16s.
Click here to join as Claret Member and receive priority and discount on Standard Match Tickets plus a host of other benefits, which can be found here.