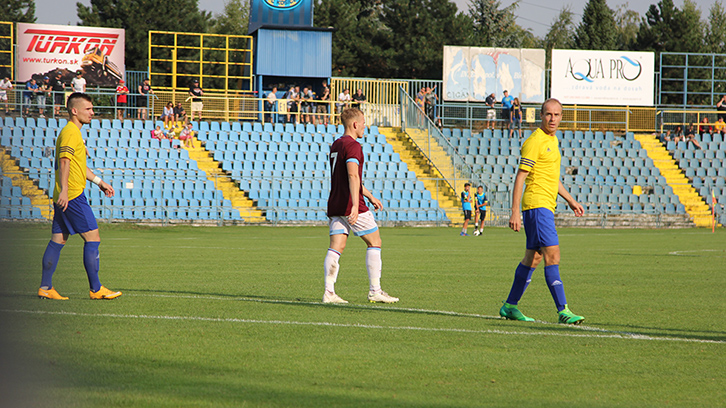 An Anthony Scully penalty secured a second consecutive victory for West Ham United's U23s in Slovakia on Saturday as they were 1-0 winners against FC Kosice.
The Hammers, having beaten MFK Zeppelin Michalovce in their first encounter on foreign soil this week on Tuesday, were again victors at the Lokomotiva Stadium as midfielder Scully confidently dispatched from the spot during the first half.
In a 45 which contained few chances, the first fell to Oladapo Afolayan who nicked the ball from a defender ten minutes in but his attempt was eventually snuffed out.
The healthy crowd were made to wait until the 26th minute, however, for the game to really come to life. Afolayan was again involved, bursting into the penalty area after receiving Alfie Lewis' pass before being fouled en route to goal.
Scully stepped up, smashing down the middle from 12 yards to grab his second goal in as many games and make it 1-0.
Minutes later, it could have been two. Ben Johnson, lively throughout down the right, got to the byline and cut-back, but Afolayan could not keep his volley down as it sailed over the crossbar.
Kosice had two decent chances of their own just before the break, notably when Kristin Belic's loose touch let in the hosts' No7, but he snatched at the opportunity and fired wide.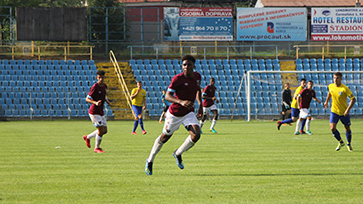 Into the second period, the Hammers' trialist goalkeeper Paul Woolston saved well to deny the same midfielder a curling free-kick attempt, but as was the case in the first clash of the week for West Ham, as a number of substitutions began to be made, the game broke up somewhat.
Bernardo Rosa – on as a substitute himself – connected well with a volley after Jeremy Ngkaia's cross was headed clear, but the Kosice 'keeper was right behind the effort.
And so it finished with just the one goal separating the two sides, leaving coach Liam Manning pleased with the result but with part of his side's game still to work on throughout the remainder of pre-season.
He said: "Where we're at with the lads in pre-season, we weren't quite there with the performance but it's nice to get a win and I thought we defended relatively well.
"I think the referee was a challenge in himself too – and in fact, coming out to places like this, into a different environment, it's great for the boys to have to experience that. That was a challenge that we coped and dealt with and ultimately I thought we came out OK.
"I think we have pushed the lads really hard this week so although I'm not making excuses for them, part of the performance today may be to do with that. We are straight back to training on Monday and we play Salford City on Tuesday.
"All in all, it's been a great week, seeing the lads other the week in a different light in a different place. What we have also been able to deliver in terms of double, triple sessions, pool sessions, and the analysis meetings, that's been really full on and intense and worthwhile."
West Ham United: Woolston (McCornell 65), Johnson (Ngakia 57), Akinola, Alese (Okocha 77), Barrett (Trialist 77), Lewis (Mingi 65), Belic (Parkes 65), Nebyla (Longelo (65), Scully (Rosa 57), Afolayan (Hector-Ingram 57), Powell (Watson 65)