Six months after joining West Ham United from Saturday's opponents Preston North End, Jordan Hugill believes he will return to Deepdale a better player than the one who departed.
The centre forward, who finished last season as the Whites' leading scorer, despite leaving the Lancashire club midway through the campaign, says the experience of training alongside top internationals on a daily basis has added a new dimension to his game.
And while competition for a starting place in the Premier League will be fiercer than ever following the addition of Andriy Yarmolenko to a squad that already included Chicharito, Marko Arnatuovic, Andy Carroll and Michail Antonio, the likeable 26-year-old is relishing the challenge of earning game-time under new manager Manuel Pellegrini.
For me, as a whole, I feel good about myself at the moment and hopefully there is a lot more to come

Jordan Hugill
"When you come in, you're looking around the changing room and seeing all these names that previously, back in the day, I was looking at on the TV and that was as close as I was getting to them!" he laughed. "But now, I'm sharing a changing room with them and a pitch with them and it's only good for me, from where I've come from, to show them what I can do and learn from these players.
"It's brilliant for me and now I feel as I've settled in with all the lads and it's a brilliant changing room to be involved in.
"I'd like to think I've improved since I came here. Training with better players week-in, week-out you'll get better and personally I do feel as though my game has expanded over the past few months.
"For me, as a whole, I feel good about myself at the moment and hopefully there is a lot more to come."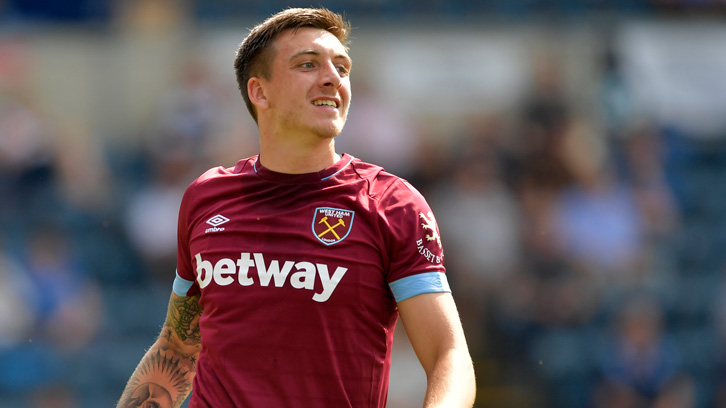 While he feels his all-round game has sharpened up, Hugill also feels fitter than at any stage in his career after an intensive three weeks of pre-season training.
"It's gone really well and I think everyone is enjoying it so far, even though it's been tough," he smiled. "We've been worked hard and going through our paces and the manager has been getting his ideas into us, so we've been building on that, as well as getting the fitness work behind us, so it's been good.
"I'm really enjoying working under the manager and his coaches. His honours speak for themselves, so I can only learn from someone of his stature. It's brilliant for me to come in and be around him and hopefully pick up everything that I can from him."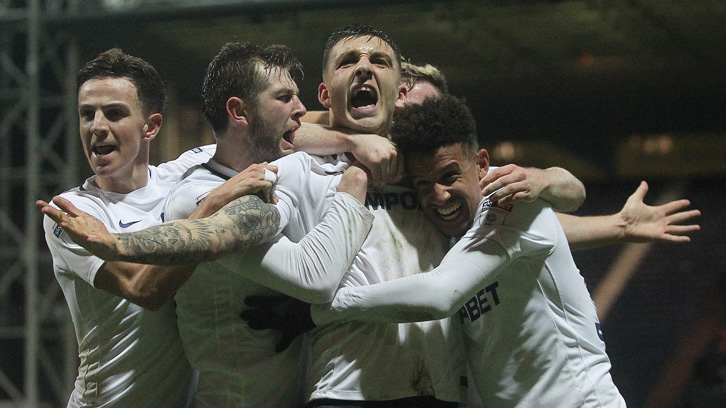 On Saturday, Hugill will get another opportunity to put everything he has learned so far into practice – on familiar territory.
The No12 spent four seasons as a Preston player, scoring 30 goals in 114 appearances and becoming a favourite among the club's supporters for his never-say-die attitude and physical style.
He is looking forward to showing those same fans what he can do one more time on Saturday afternoon.
"It's going to be good to go back there and hopefully I'll get a good reception!" he joked. "It'll be interesting to be in the away team this time, but it's a place where I made a lot of good memories and friends, so it'll be good to see them. I'm looking forward to it.
"What we can expect is to play a young team with players who want to do well and want to further their careers and Preston give them the platform to do that.
"Preston put a lot of trust in young, hungry players so it'll be a tough game, because they won't give us a minute's peace, but it's hopefully one we'll be able to handle."