West Ham United have bolstered their squad ahead of the Club's debut FA Women's Super League 1 season with the signing of American defender Brooke Hendrix.
Hendrix joins the Hammers from Italian club A.C.F. Brescia Calcio Femminile, where she finished as a runner-up in both Serie A and the Coppa Italia and played in the UEFA Women's Champions League last season.
Strong in the air and in the tackle, the 25-year-old, who holds a British passport through her English mother, is now looking forward to continuing her footballing adventure in England.
We have nothing to lose and everything to gain and we've already grown really close as a squad. It's going to be pretty great

Brooke Hendrix
"We've got some big players in our squad and I'm very much looking forward to being part of it at West Ham," Hendrix confirmed. "The coach was listing all the names when he called me to recruit mean and I was thinking 'Oh my goodness', so it's an honour to be part of this team. I'm looking forward to it very much."
"I think we can use being an unknown quantity to our advantage. We have nothing to lose and everything to gain and we've already grown really close as a squad. It's going to be pretty great."
Born in May 1993 and raised in the small village of Sharpsburg in Georgia, Hendrix began playing football at the age of four, before attending Northgate High School in nearby Newnan, where she won a succession of trophies.
In 2011, the midfielder attended the University of Southern Mississippi, where combined her kinesiotherapy degree by featuring in 71 matches across four years for the Lady Eagles.
The 2016 season saw Hendrix excel for Women's Premier Soccer League club Atlanta Silverbacks, winning the Southeast Division title.
The 6'0 centre-half crossed the Atlantic Ocean to try out for SC Heerenveen Vrouwen in the Netherlands before enjoying spells with Scottish Women's Premier League club Rangers, Swiss Nationalliga A side FC Staad and Icelandic Úrvalsdeild kvenna outfit Fylkir.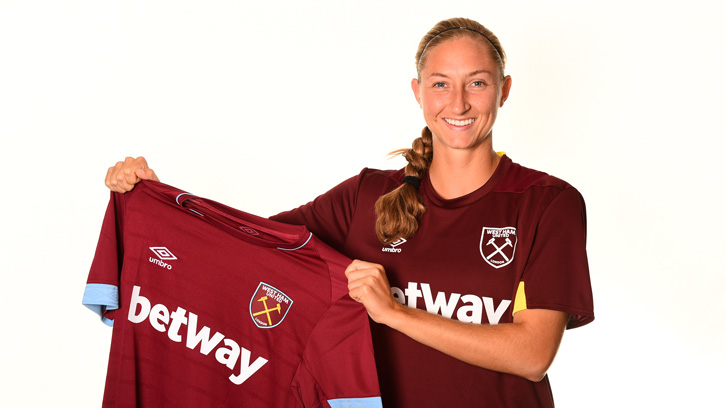 "When I was four, my Mum put me into a ballet class but I was a terrible dancer. She said I had too much energy, so I needed to do something which made me run, so she put me in the soccer class!" said Hendrix, with a smile. "That was it, pretty much, as I fell in love with it and I've been playing ever since.
"I played in high school and college, then I had to finish my degree, which required a lot of working hours, so I took a year out of playing and just trained by myself. It was difficult to get back in, but I decided to give it a go, so I went over to Scotland and played for Rangers to get my foot in the door in Europe and worked my way up.
"I went to Switzerland and got a professional contract and then to Iceland and then Italy, which was amazing, and that's where West Ham found me!"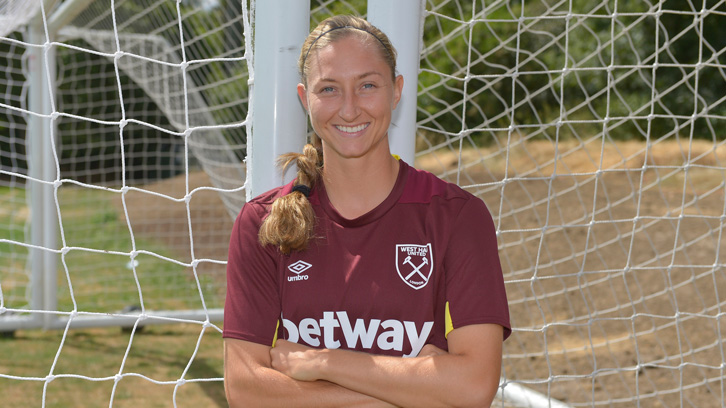 A move to Italy in the summer of 2017 saw Hendrix's career move up a level, with the American starting all four ties as Brescia reached the UEFA Women's Champions League Round of 16.
Domestically, she was also a regular as her club finished level on points with Juventus in Serie A, only to miss out on the title by losing a Play-Off penalty shootout, and lost 3-1 to Fiorentina in the Coppa Italia final.
"It was very encouraging to play for that type of squad in Brescia," she confirmed. "I loved living and playing in Italy and it really taught me a lot playing in the Champions League and alongside and against some of the best players in Italy. It was definitely a learning experience I took a lot from."
West Ham United would like to welcome Brooke and her family to the Club and wish her every success in her career in Claret and Blue.