West Ham United Ladies have beaten off the challenge of a host of Europe's top clubs to sign highly-rated Republic of Ireland forward Leanne Kiernan.
Kiernan has long been considered Irish football's brightest prospect, with scouts flocking to Dublin to see her score goals galore for Women's National League club Shelbourne Ladies. 
The 19-year-old has already performed on the big stage, scoring a hat-trick in the 2016 FAI Cup final and a goal on her senior international debut for Ireland, and she is now looking forward to playing her part as West Ham start life in FA Women's Super League 1.
We want to get our names out there as West Ham this season and show we're not just in the league to take part. We want to make our mark

Leanne Kiernan
"I'm delighted to be joining West Ham, as it's the next step in a brilliant adventure for me," said Kiernan. "It's a big step over the water, but the girls are lovely and I'm really enjoying it.
"It's a great club to join. There is so much ambition to this club and I'm really looking forward to seeing how this season goes.
"It makes it a bit easier that everybody is in the same boat as me as we're new to West Ham. Everybody is friendly and it feels like home! We only arrived a few weeks ago, but it already feels like we've been friends for years as we all get on very well."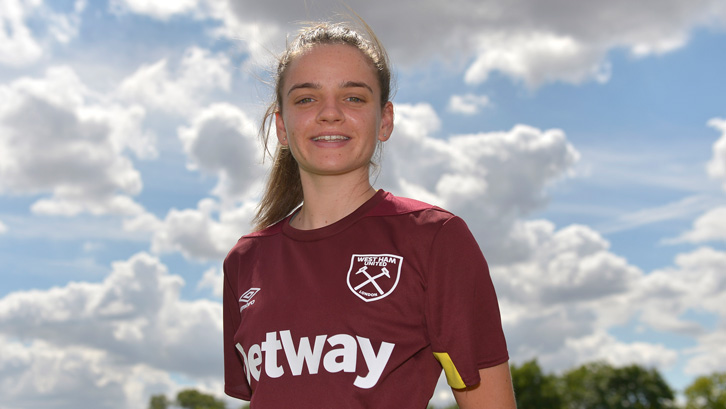 Kiernan has scored goals at every level she has played at so far and is now relishing the prospect of playing full-time professional football for the first time.
"I'm looking forward to giving it a go and seeing how I get on. Hopefully it'll go well. Anybody coming here wants to be in the starting eleven, so I'll work hard, get my head down and hopefully get a place.
"We want to get our names out there as West Ham this season and show we're not just in the league to take part. We want to make our mark."
Born in the small town of Bailieborough in County Cavan in April 1999, Kiernan excelled at cross country and Gaelic football as a schoolgirl before her maths teacher Bridgeen Harley introduced football at her school.
The forward, who grew up on a pig farm, also played for local boys' team Kingscourt before earning a place in the Ulster provincial squad and joining the FAI's Emerging Talent Programme.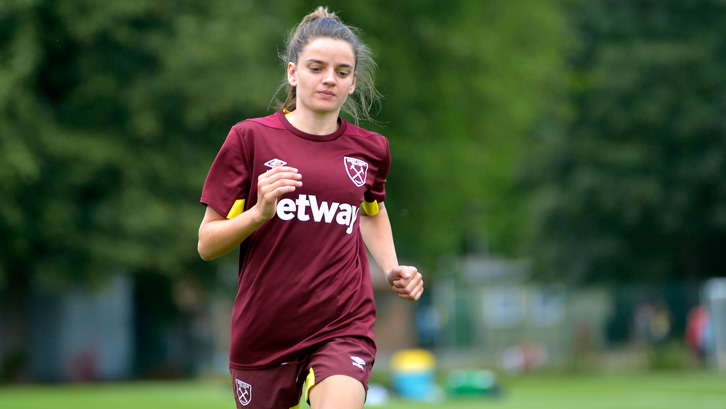 At 15, Kiernan joined Shelbourne Ladies, training three times a week in Dublin while combining her football with her schoolwork.
That commitment paid off as the striker was capped by Ireland at U17 and U19 levels, scoring nine goals in ten competitive internationals, before making her senior debut against Wales in Newport in August 2016.
The same summer, Kiernan's goals helped Shelbourne win the Women's National League title, while her hat-trick secured the FAI Cup in November of the same year.
Into 2017 and the teenager appeared in all seven matches as Ireland made a spirited yet ultimately unsuccessful bid to qualify for the 2019 FIFA Women's World Cup.
After completing her Leaving Certificate – Ireland's equivalent of A-Level examinations – Kiernan also appeared for Shelbourne in the UEFA Women's Champions League and leaves the club top of the 2018 National League goalscoring charts.
Moving to London may be a big change for the youngster, but it is one she is embracing.
"I'm used to being at home on the farm, but now I'm living in a big city like London!" she smiled. "It's been good so far. I'm living with two of the girls and learning all the new things I need to do now I'm living away from home for the first time.
"Every summer, my job used to be at home looking after the pigs, but now things are very different!"
West Ham United would like to welcome Leanne and her family to West Ham United Ladies and wish her all the best in her career in Claret and Blue.